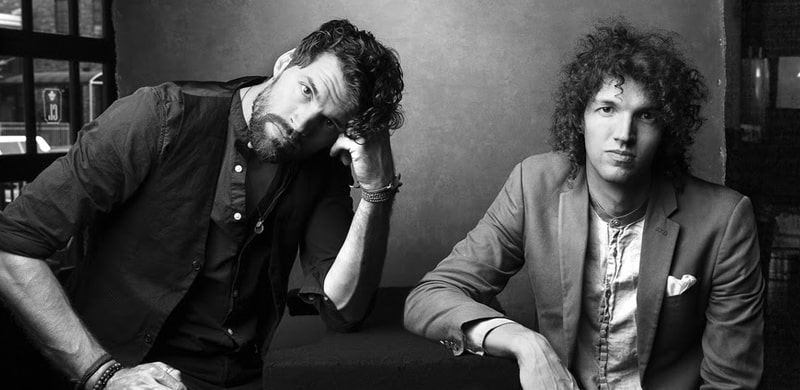 WATCH: @4KingandCountry sang their new song "Priceless" for @candacecbure's birthday! https://t.co/9KhILJFmwv https://t.co/tDMPppXmHm

— The View (@TheView) April 6, 2016
6 April 2016 – Nashville, Tenn – Two-time Grammy Award winners for KING & COUNTRY will debut their new song, "Priceless," from their forthcoming movie of the same name, live on "The View" this morning, Wednesday, April 6th at 11:00AM ET/10C/P on ABC. The performance, to highlight a special birthday celebration for one of the show's co-hosts, Candace Cameron Bure, marks the first time that the group will perform the song on national television.
Joel Smallbone, half of the Grammy Award-winning group, will star alongside Bianca Santos, Jim Parrack and David Koechner in Priceless, a feature length film that will be in theaters later this year. It tells the story of James Stevenson:
There was a time when James Stevens saw himself as a good man. But that seems like a different life … one that vanished somewhere between the day his wife died in his arms and when his young daughter was ripped from those same arms by the child services' agency.
Today, he finds himself with more regrets, more troubles, and more heartbreak than one person should ever face in a lifetime. And he just unknowingly signed up for more. Much more.
Desperately in need of money with hopes of regaining custody of his daughter, James embarks on a cross-country delivery for cash—no questions asked.
But when he discovers what he is delivering is actually who, the questions in his mind begin haunting him … along with the lasting image of two innocent women he now feels compelled to save.
Drawn to the beautifully mysterious Antonia, James aspires not only to undo his wrong—but to do so for the right reason. With the lives of Antonia and her younger sister Maria in peril, James may need to sacrifice everything to rescue them.
From the creative minds behind two-time Grammy Award-winning band for KING & COUNTRY,PRICELESS stars Joel Smallbone, Bianca Santos, Amber Midthunder, with Jim Parrack and David Koechner.PRICELESS is the first movie from the Smallbone Brothers and is directed by Ben Smallbone, with Luke Smallbone as executive producer.
Coming to theaters this fall, PRICELESS is a powerfully compelling, suspense-filled love story that reminds us that no matter who we are, what we've done, or even how far we've gone astray, we are of infinite worth in God's eyes.
About for KING & COUNTRY:
Soaring melodies, driving rhythms, theatrical instrumentation and personal themes are the heartbeat of two-time Grammy Award winners for KING & COUNTRY. The Australian duo raised expectations with the release of 2012's Crave, winning Billboard's New Artists to Watch for 2012, and has since sold half a million albums. Their sophomore effort Run Wild. Live Free. Love Strong. garnered unanimous critical praise with a #1 debut on iTunes, a Fall (2014) headlining tour that included 28 sold-out shows and a 60-date arena tour during the Spring (2015). They have performed on numerous network television shows including "Jimmy Kimmel Live!," "The Today Show," "The Tonight Show," "FOX and Friends," and have songs featured on the Emmys, The Super Bowl, Sunday Night Football, U.S. Open, 7UP and more. For more information, please visit forKingandCountry.com and on the links below.
Twitter
Facebook
Instagram
YouTube
##
Media Contact:
Merge PR
Stacie@MergePR.com