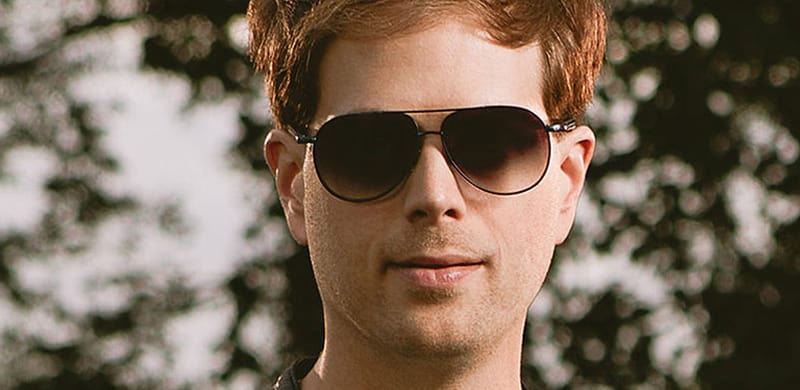 Photo credit: Zach Gray
Last summer, Scott MacIntyre was saved by the kindness of a stranger.
"I couldn't believe it," the season 8 American Idol contestant tells PEOPLE exclusively of first being told a woman was willing to anonymously donate her kidney to him.
MacIntyre was born blind and first underwent a kidney transplant at the age of 22 after he was diagnosed with kidney failure in his late teens. As his kidneys began to fail again in 2014, MacIntyre turned to the media to raise awareness about the need for kidney donors and hoped he may find a suitable match for himself.
"The anonymous donor heard about my situation and, out of the kindness of her heart, got tested," the singer, 30, says of the woman who donated her kidney to him on June 4. "I can't even begin to put into words how much I appreciate what she did for me. She gave me the chance to keep living and doing what I love."
MacIntyre and his wife Christina documented the day of the transplant in a video debuting exclusively on PEOPLE.com.
Though MacIntyre did not get to meet the anonymous donor the day of the surgery, the team at The Vanderbilt Clinic in Nashville facilitated a meeting between the two during a post-op check-up appointment six weeks later.
"She's a dear, sweet person and we're friends now," MacIntyre says of 27-year-old mother of three who lives near Nashville and donated her kidney to him. "It was a really cool moment when we finally got to meet. Now, Christina and I have had them over for meals a few times."
"I've always said, 'I wouldn't wish what I've gone through on anyone.' But I wouldn't change a day of it because I feel like it's made me a stronger person," continues MacIntyre. "And I hope that by sharing my story, more and more people will get tested to see if they could help someone by donating an organ. I am eternally grateful for what a stranger did for me and I want to do what I can to pay that forward."
##
Media Source:
People.com