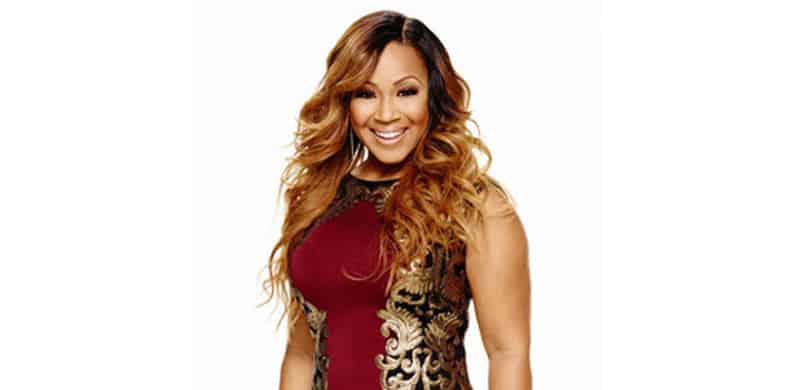 Campbell Continues To Flourish With Multiple Stellar Award Nominations, New Season & New Business Endeavors
February 9, 2016 (New York, NY) – Grammy winning recording artist and star of TV's hit show "Mary Mary," Erica Campbell celebrates a social media victory this week as the first Gospel artist to reach 1 million followers on Instagram!
Leading the way in the gospel genre, Erica continues to share her world on her social media platforms with poignant, honest and often hilarious posts.
To commemorate this fun week, Erica will treat her fans this week with a never-seen-before scene from the upcoming season of "Mary Mary." Follow Erica now on Instagram & Twitter at: @ImEricaCampbell to see a new video every day.
Showing no signs of slowing down in 2016, Erica recently launched "Erica by ERICA CAMPBELL" in partnership with Vernon Martin & VeMA Couture Hair. "Erica by ERICA CAMPBELL" includes a flawless line of hair extensions and wigs that are both elegant, beautiful and affordable.
Campbell, a multiple Grammy Award, Stellar and Dove Award winner remains a top seller on the Gospel chart. Erica is nominated for 8 Stellar Awards this year for her smash deluxe album, Help 2.0. Additionally, along with sister, Tina Campbell Erica will celebrate the 5th season of the highly rated show, "Mary Mary," when it premieres on WE tv on March 3rd.
##
Media Contacts:
For Erica Campbell:
Jojo Pada /Ignition PR
201-227-6945
ignitionpr@gmail.com
For Mary Mary:
Patti Conte / Plan A Media
212-337-1406 Ext. 2
patticonte@planamedia.com

Kaylin Johnson / Plan A Media
New York, NY 10019
212-337-1406 ext. 3
Kaylin.planamedia@gmail.com
For WE tv:
Briele Douglass
WE tv
917.542.6284
briele.douglass@wetv.com