NEWS: Gospel Music Hall of Famer Phil Keaggy to Debut New Music at ASCAP Christian Music Awards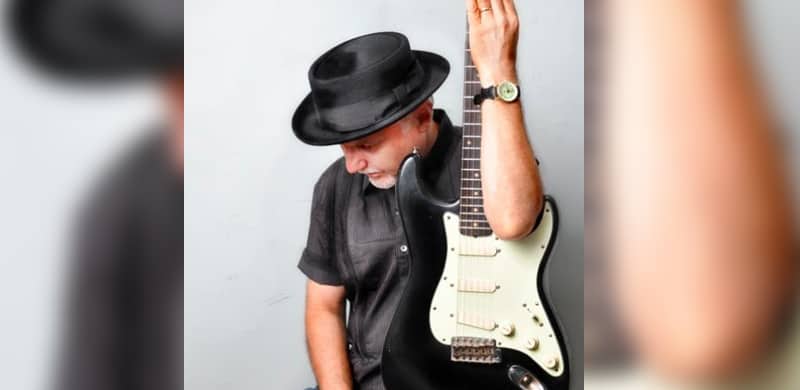 Photo Courtesy of Harvest Productions
Legendary Recording Artist to Perform New Song from Upcoming Collection that Industry Insiders Are Calling the Best of His Career
NASHVILLE, Tenn. (September 23, 2016) – Legendary Gospel Music Hall of Famer and guitar virtuoso Phil Keaggy is slated to perform during the 38th annual ASCAP Christian Music Awards, to be held on Monday, September 26, 2016 at Rocketown in downtown Nashville. The invitation-only gala will be hosted by multi-platinum, three-time Grammy-winning contemporary Christian recording artist Michael W. Smith, alongside ASCAP's President and Chairman Paul Williams, and Vice President of Nashville Membership, Michael Martin.
Martin invited the multi-Dove Award winner and Grammy nominee to perform at the prestigious event after listening to selections from his upcoming project, All At Once, which is expected to release in 2017. The eagerly anticipated project is already generating buzz among industry insiders as some of Keaggy's best music ever.
"Selfishly, I love watching Phil perform his music," says Martin. "He recently played me songs from his new album, and of course, I was blown away. I thought he would be perfect to open the 2016 ASCAP Christian Music Awards and share his new music. Phil laid the foundation for Contemporary Christian Music and has also impacted all genres of music. We are all blessed by Phil's creativity and humility."
With more than 50 solo albums released over a remarkable four-decade career, Keaggy is one of the most beloved and accomplished recording artists and guitarists of the century. His incredible talent, combined with a relentless work ethic and unbounded innovations on the guitar, continues to create new fans while keeping his legion of existing fans clamoring for more.
##
About Phil Keaggy:
One of the world's most beloved musicians, Phil Keaggy is widely recognized for his phenomenal guitar playing, as well as his vocal and songwriting prowess. Keaggy has received numerous accolades and awards for his music, including seven Dove Awards and a Grammy nomination.
Keaggy was inducted into the GMA Gospel Music Hall of Fame in 2007, and was named one of the Top 10 best rock singers in Christian music history by GospelMusicChannel.com in 2009. In 2013, Keaggy received the prestigious ASCAP Golden Note Award in recognition of his outstanding career achievements. In addition, Rolling Stone magazine has named Keaggy one of the "25 Most Underrated Guitarists," alongside Prince, The Beatles' George Harrison, Kurt Cobain, Neil Young and Fleetwood Mac's Lindsey Buckingham.
Keaggy's solo career has spanned 40+ years and has included more than 50 solo albums, both vocal and instrumental, as well as several releases with his band, Glass Harp.
For more information on Keaggy, visit:
philkeaggy.com
Facebook
Twitter
About ASCAP:
The American Society of Composers, Authors and Publishers (ASCAP) is a professional membership organization of songwriters, composers and music publishers of every kind of music. ASCAP's mission is to license and promote the music of its members and foreign affiliates, obtain fair compensation for the public performance of their works and to distribute the royalties that it collects based upon those performances. ASCAP members write the world's best-loved music and ASCAP has pioneered the efficient licensing of that music to hundreds of thousands of enterprises who use it to add value to their business–from bars, restaurants and retail, to radio, TV and cable, to Internet, mobile services and more. The ASCAP license offers an efficient solution for businesses to legally perform ASCAP music while respecting the right of songwriters and composers to be paid fairly. With 585,000 members representing more than 10 million copyrighted works, ASCAP is the worldwide leader in performance royalties, service and advocacy for songwriters and composers, and the only American performing rights organization (PRO) owned and governed by its writer and publisher members. For more information, visit ascap.com, or like on Twitter (@ASCAP) and on Facebook.
Media Contact:
McCain & Co. Public Relations
mccainpr.com
615-262-1727
mccainprnews@mccainpr.com
Facebook
Twitter @McCainPR