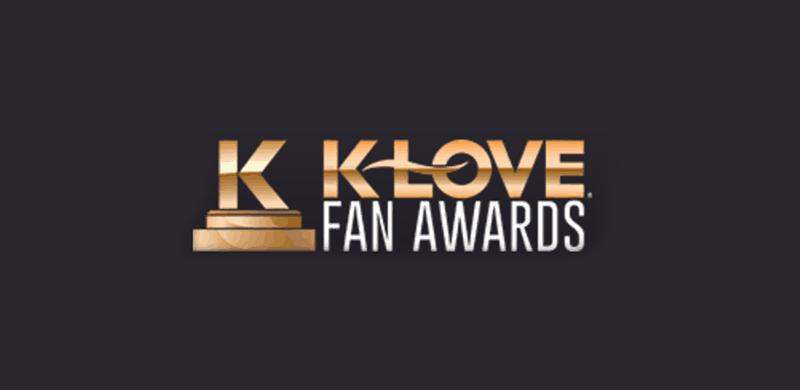 Casting Crowns, Chris Tomlin, Hillsong Worship, Matt Maher, Tauren Wells Featuring Natalie Grant, We Are Messengers Featuring Social Club Misfits And Zach Williams Added As Performers For 2018 K-LOVE Fan Awards
Danny Gokey, Mike Donehey of Tenth Avenue North, Natalie Grant And Plumb Included As Presenters In Blockbuster Slate
Nashville, Tenn. (May 1, 2018) – Adding to the star-studded list of talent already announced for this year's K-LOVE Fan Awards, Casting Crowns, Chris Tomlin, Hillsong Worship, Matt Maher, Tauren Wells featuring Natalie Grant, We Are Messengers featuring Social Club Misfits and Zach Williams will join as performers for the sixth annual awards show taking place on Sunday, May 27 at Nashville's Grand Ole Opry. Danny Gokey, Mike Donehey of Tenth Avenue North, Natalie Grant and Plumb have been unveiled as presenters. K-LOVE Fan Awards' winners and GRAMMY® acclaimed artists Mandisa and Matthew West will co-host the fan-voted awards show.
5X GRAMMY® winner Steven Curtis Chapman is set to host Saturday'sSongwriters Showcase. The popular Run for Love 5K to benefit Hands & Feet Project will return giving weekenders the opportunity to serve the orphaned and abandoned in Haiti. To purchase tickets for the 2018 K-LOVE Fan Awards Weekend, click here.
Marking the show's first appearance on television, TBN will broadcast the 2018 K-LOVE Fan Awards on Thursday, May 31 at 8 p.m. ET to its audience of more than 100 million households, with most markets experiencing the show in HD. Viewers can find their local TBN channel through the network's Channel Finder. Coca-Cola Consolidated will again sponsor the fan-fueled awards show, marking the third consecutive year for the partnership.
To purchase tickets for the 2018 K-LOVE Fan Awards, click here.
For the latest information, visit www.KLOVEFanAwards.com.
To apply for media credentials for the 2018 K-LOVE Fan Awards, click here.
##