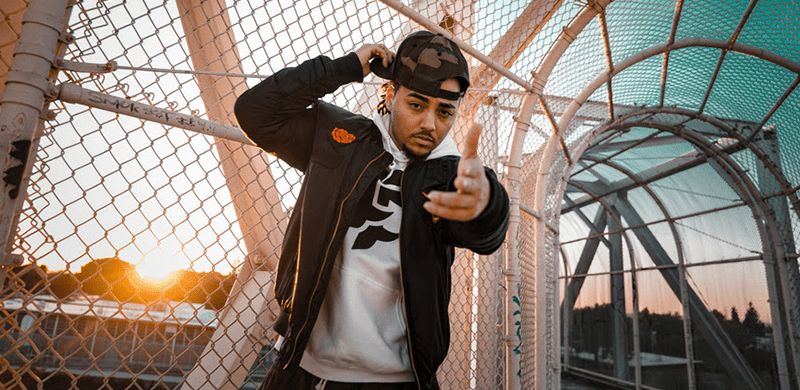 The First Collaboration Between Cantinas Arts Foundation,
Steven Malcolm, and Red Eye
Los Angeles, Calif. (

May 1, 2018

) – The Cantinas Arts Foundation is pleased to present Steven Malcolm's "Not To Us/Good Love" music video featuring Cantinas dancers, and was filmed on location at the Watts Empowerment Center powered by Red Eye Inc. The video showcases one example of the incredible work that The Cantinas Arts Foundation is offering to their collection of talent, along with Malcolm delivering some of the most infectious and unmistakable hip-hop beats of his generation. This marks one of many collaborations that Cantinas will be facilitating, providing further opportunities in both music and dance. The video will premiere on the home page www.cantinas.org on

May 1, 2018

.

"I am overwhelmed with how amazing the video turned out," states Kimberly Cowan, Chief Operating Officer for The Cantinas Arts Foundation. "Our mission is to find the right opportunities, the best partnerships, and the most exposure for the incredible artists that are a part of our group. We desire to create content with deeper meaning and purpose that highlights the power of art to create unity. We hit the trifecta on this partnership, we couldn't have asked for more."

"I've been so impressed by Cantinas and humbled when they asked to partner on the video. To see the collaboration between Cantinas and Redeye in the Watts neighborhood, and to see God use my music through artists and dancers to impact a community, is powerful. The song is about God's love to us, and I see this as an expression of His love to this community and others all over the world," states Steven Malcom.

The Cantinas Arts Foundation has worked with several talents over the years, such as Mercy Me, Toby Mac, Mandisa, and Brandon Heath as a part of their commitment to developing opportunities for their music and dance projects. This video marks the 25th project that has included talent sponsored by The Cantinas Arts Foundation.

About Cantinas
The Cantinas Arts Foundation, founded by Wendy Miller Hughes, is a non-profit foundation that exists to transform modern-day culture through content including arts and performance while focusing on campaigns, programs and opportunities for God to be magnified through the arts. The foundation was created to be an outreach arts ministry with the purpose of collaborating and facilitating with Christian artists to find their prophetic voice and vision through partnerships with other organizations to steward resources for a greater cultural impact.

##