Michael W. Smith Releases A Million Lights This Friday, Feb.16; Billboard Premiere Streams Album NOW!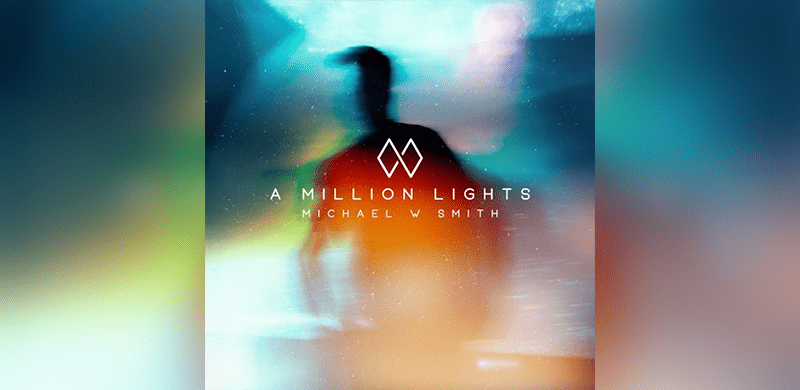 Live Worship Record Surrounded Releases Feb. 23
Prolific Artist Inducted Into West Virginia Music Hall of Fame,
Launches World Tour Feb. 23 At Museum Of The Bible, Washington, DC
Multi-Platinum, three-time Grammy® Award winning artist, best-selling author and acclaimed actor Michael W. Smith releases his studio album, A Million Lights, Feb. 16 from Rocketown Records and The Fuel Music. The USA Today, Yahoo! Music and CCM Magazine-acclaimed studio album premiere streams today from Billboard at https://www.billboard.com/articles/news/8099594/michael-w-smith-premieres-a-million-lights-album-exclusive and will be available Friday at digital retail and streaming outlets everywhere, including iTunes, Spotify and Amazon.com.
Following the release of A Million Lights, which features the title track, "Love Always Wins," "Crashing Waves," "Revolution" and 9 more songs, Michael launches his highly anticipated live worship album Surrounded the following Friday, Feb. 23. Leading a diverse chorus of voices, the full-length live album features the declarative "Surrounded (Fight My Battles)" and "Light To You," which are available as instant downloads now with each iTunes preorder of the album.
Taking the music from both acclaimed new albums along with fan favorites from his extensive repertoire on the road, Michael launches his "Surrounded By A Million Lights World Tour" with a sold-out release event Feb. 23 on The World Stage at Museum Of The Bible in Washington, DC.
Presented by Compassion International, the spring leg of the tour is then joined by special guest Nathan Tasker and continues March 8 in Rochester, MN before traversing the Eastern half of the US into 18-plus cities through early-May and wrapping up May 5 in Lancaster, PA. Michael also works into this schedule his 10-day "Israel Tour 2018" beginning April 10. For all his latest tour detail, go to http://michaelwsmith.com/tour/.
Prior to the launch of these tours, Michael performed before a sold-out crowd Feb. 10 at Charleston's Culture Center Theater where he was inducted into the West Virginia Music Hall of Fame.
In many ways, Michael is a statesman, at the fulcrum of Christian music in pivotal moments It is said that the heart of a lion never goes away, and Michael isn't content staying with the equilibrium. At a loss for what his voice should be toward the end of 2016, this prolific artist comes roaring back with A Million Lights and Surrounded albums in a countercultural response to the divisive national sentiment of 2017 and the mean-spirited banter on social media.
"Until the world ends, music is the most powerful language there is," says Michael. "It can transform your life on every level, not just the spiritual. It can help people reconnect with why they're here."
For all the latest Michael W. Smith tour dates and more news, go to www.michaelwsmith.com.
##