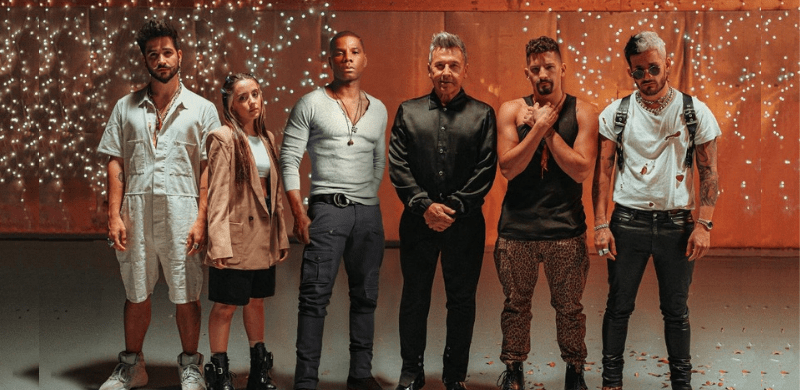 Miami, Florida (September 30, 2021) – After the worldwide success of "Amén," the Montaner anthem nominated for the Latin GRAMMY®, which remained for 9 consecutive months in the top positions on the radio, and its video reached more than 170 million views in less than a year, a new version of this profound single comes to life. In it, Montaner, Mau y Ricky, Evaluna, and Camilo invite one of the pioneers and largest influences of gospel music, the renowned artist and producer, Kirk Franklin.
Over the past few years, collaborations have been more prominent and have played a pivotal role in the industry. This fusion is no exception since one of its main purposes is to bring versatility with the artists involved; sharing a message of unity, regardless of demographic, cultural, and linguistic barriers.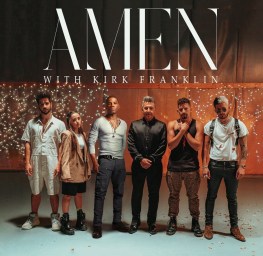 Therefore, this musical contribution presents an adaptation that seeks to connect with English and Spanish speakers alike. With its shocking backstory, "Amén" is taken to a new level with Kirk Franklin's unique brand of energy, passion, and style, accompanied by his impressive chorus, which managed to record and complete the vocals in a single session.
With a 27-year career, Kirk Franklin has received multiple awards because of his impeccable work as a composer, performer, musician, choral director, and producer. Among them are 16 GRAMMY® Awards, 22 Dove Awards, and 40 Stellar Awards; in addition to taking the sole lead for most #1'sin the history of the Billboard Gospel Airplay Chart. He has also collaborated with renowned international artists such as Justin Bieber, Kanye West, Tori Kelly, Bono, Lecrae, and for KING & COUNTRY.
"When I discovered Kirk's music, he completely blew my mind. Every time I listen to his songs, something happens in my heart. Without a doubt, they have ministered my life," says Ricardo Montaner. "A few months ago, when we met with him virtually, we were working from Buenos Aires, Argentina with Camilo and Mau y Ricky. That day I shared with him how much I like what he does, his sound and his emblematic songs that change lives."
In the wake of the original version, millions of people were filled with hope because of the encouraging gift that this song gave them, after witnessing and experiencing for themselves a global season full of loss, pain, and frustration. Despite being written years ago, Amén's subsequent release created a worldwide impact at the right moment, where the need to find peace was at an all-time high.
Amen continues to respect the essence and mission of the original version, but with an added value – reaching hearts in other languages, ​​and diversifying its musical landscape. "We are very proud to do this collaboration with Kirk Franklin. When we asked him to be the producer, we also asked him to take complete creative freedom. This vision and the end result definitely gave Amén a new perspective."
Amen by the Montaner Family and Kirk Franklin is now available on all digital platforms.
##