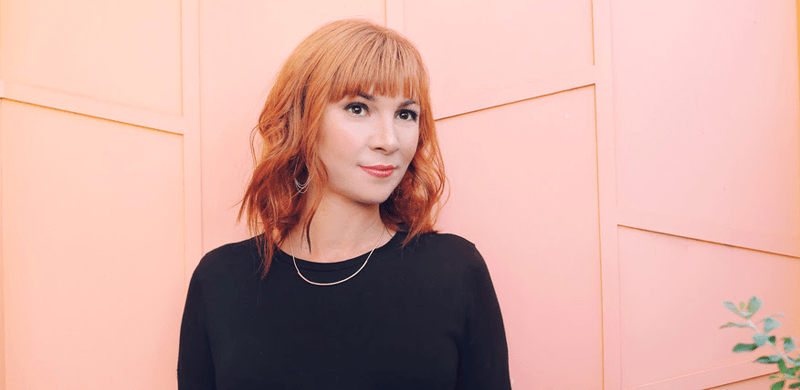 Kim Walker-Smith Releases On My Side to Media Praise
Kim Walker-Smith and Jesus Culture Currently Featured on the OUTCRY Tour
NASHVILLE, TENN. (APRIL 24, 2017) – Jesus Culture's Kim Walker-Smith has released her first solo project in four years, On My Side, available now. Also beginning last weekend, was the popular Outcry Tour that features Walker-Smith and Jesus Culture hitting more than 15 major markets. See the remaining tour dates below.
Walker-Smith is considered one of Christian music's top female worship leaders as well as one of the founding leaders of the Jesus Culture movement. For seventeen years, she has travelled the world leading worship, sharing at conferences, and recording numerous live albums with Jesus Culture (most recently Let It Echo, 2016), associated with such worship anthems as "How He Loves," "Spirit Break Out," "In the River," and many more. In the midst of all of Jesus Culture's momentum, Walker-Smith launched her solo career with This Is My Song (2008) followed up by Still Believe (2013), as well as an album with her husband (Home, 2013). It's been four years and a lot of life has happened since Walker-Smith's last solo album. For one, she became a mother.
"Becoming a mom was a huge transition for me. I've always been a career-minded person, so becoming a mother didn't feel natural right away," remembers Walker-Smith. "I really struggled for a while and had bad postpartum depression after my second baby was born. We're on the road, traveling, recording albums, and I have two babies 14 months apart. It was a lot in every sense of the word: mentally, hormonally, logistically and emotionally. I also struggled with what it looked like to have a relationship with the Lord as a mother. You're not the same person anymore when you have a baby, so suddenly, I'm trying to relate to the Lord in the same way I used to but as a different version of myself. I had to work through my new identity as a mother."
It was this life-changing season along with many other circumstances and events that inspired On My Side. With so much to say, she ended up being a writer on almost every song on the album. She also decided to step into new territory by recording each song in the studio, a departure from the live album experience for which Jesus Culture is so well known. The result has been well-received as media have given the album and Walker-Smith praise reviews:
---
"Another strong release with powerful songs like 'Rise,' 'Throne Room,' 'Undone' and 'Brave Surrender.' Each song is given the chance to swell and fade at all the right times, vertical lyrics and emotional melodies that penetrate the heart during both personal and corporate worship gatherings. Walker-Smith knows this territory so well because she helped to establish it." – CCM Magazine
"On My Side implores believers to "run to the throne room," abandon self-trust, and embrace the one true God who is ever present, ever faithful, and always on our side. Listeners will be reminded of life-changing truths that soundly contradict the lies we often believe." – Worship Leader Magazine, May/June 2017
"On My Side presents fans of worship music with well-crafted songs that could be easily sung along to in the car and at church. Kim Walker-Smith and her skilled production team have created a product that will at least momentarily speak to the hearts and move the tongues of those who take a listen." – JesusFreakHideout
"Kim's sincerity and refreshing passion shine clearly through each and every track, making each song a worthwhile listening experience. Where beautiful melodies collide with powerful lyrics, these songs describe the beauty and majesty of Christ. Whether an eager fan or a new listener to Kim's music, On My Side is most certainly worth a full listening." – The Christian Beat
"Kim-Walker Smith has one of the most commanding voices in the CCM worship world. Kim's voice is what carries this album and gives it depth….there are some deeply intimate songs of worship here that could definitely be used in a corporate worship experience." – Worship Musician
---
ABOUT KIM WALKER-SMITH:
Kim Walker-Smith has become one of the strongest voices in worship music as a passionate worship leader bringing an entire generation into an encounter with God. Her heart is to see people transformed by experiencing God's love and for this generation to see themselves the way God sees them. Kim has been a part of Jesus Culture since the beginning of the ministry. She carries a genuine heart to see worship change the course of lives and nations. Kim is married to Skyler Smith and together they have two sons and expecting their third child this summer.
OUTCRY TOUR
4/24 – Grand Rapids, MI
4/25 – Ypsilanti, MI
4/27 – Washington DC
4/28 – Raleigh, NC
4/29 – Reading, PA – SOLD OUT
4/30 – Cincinnati, OH
5/2 – Pittsburgh, PA
5/3 – Charlotte, NC
5/4 – Atlanta, GA
5/5 – Orlando, FL – SOLD OUT
5/7 – Miami, FL – SOLD OUT
5/9 – Nashville, TN
5/11 – Birmingham, AL
5/12 – Bossier City, LA
5/13 – Tulsa, OK – SOLD OUT
##