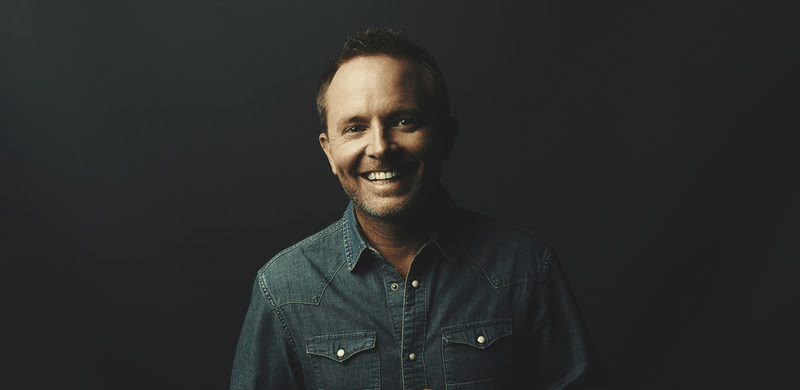 Following History-making Worship Night In America Tour, Will Make Stops In 16 Cities Across U.S.
Nashville, Tenn. (June 16, 2017) — GRAMMY® award winner Chris Tomlin will be heading out across the country with special guest and GRAMMY® nominee, Matt Maher. Kicking off October 13th in St. Paul, MN., the Good Good Father Tour will include performances of some of the most widely known worship songs in the world, such as "How Great Is Our God" and "Whom Shall I Fear [God of Angel Armies]," as well as hits from his latest release Never Lose Sight, which debuted at No. 1 last fall on Billboard's Christian Albums Chart. The album features Tomlin's new single, "Home," which recently hit No. 1 at Billboard's Christian Airplay, along with the tour's namesake and chart-topping hit, "Good Good Father."
"It's incredible to see how the song "Good Good Father" has impacted people around the world. Every night as we begin to sing the song, there's no doubt of what it means to so many people," remarks Tomlin.
RIAA certified gold with 15 weeks at No. 1 on Billboard Top Christian Tracks Chart, the uplifting truth of the No. 1 radio hit continues to resonate with the masses.
"That is why I am excited to announce the Good Good Father tour with my good [good] friend Matt Maher. I can't wait for these unforgettable nights of music and worship."
The Good Good Father Tour will follow Chris Tomlin: Worship at Red Rocks, expected to sell out following suit with years past, as well as Tomlin's hugely successful Worship Night In America Tour which featured Big Daddy Weave, Phil Wickham and Zach Williams. The tour made 23 stops in arenas across the country this past spring, including Nashville, where Tomlin made history as the largest ticketed Christian concert at Bridgestone Arena to date.
Having accompanied Tomlin twice before on his Worship Night In America Tour, Maher will join Tomlin as both friend and peer for the Good Good Father Tour.
"After writing so many songs together over the past decade, I've had the privilege of getting to know Chris as a peer, a friend and a brother in Christ," expresses Maher. "Participating in Worship Night In America over the past 2 years and seeing Chris create an opportunity for the whole body of Christ to come together publicly to worship God, I am honored and excited about being part of the Good Good Father Tour this fall."
Tickets go on sale June 16. For tickets and the latest tour information, visit christomlin.com.
Good Good Father Tour
October 13 – St. Paul, MN
October 15 – Des Moines, IA
October 19 – Reading, PA
October 20 – Lowell, MA
October 21 – Baltimore, MD
October 22 – Cary, NC
October 26 – Tyler, TX (on sale June 23rd)
October 27 – Corpus Christi, TX
November 02 – N. Charleston, SC
November 03 – Gainesville, FL
November 04 – Tampa, FL
November 05 – Ozark, AL
November 09 – Savannah, GA
November 10 – Augusta, GA
November 11 – Johnson City, TN
November 12 – Greenville, SC
Never Lose Sight is available at iTunes, Spotify, Amazon, Google Play, Apple Music and more.
About Chris Tomlin
Likely "the most often sung artist anywhere" according to TIME Magazine, Chris Tomlin is among the most influential artists in Christian music. Selling over 7.5 million albums and 10.7 million digital tracks, Tomlin has 16 No. 1 radio singles, a GRAMMY® Award, three Billboard Music Awards, two platinum and five gold albums to his name. Honored last fall as the fourth recipient of the SoundExchange Digital Radio Award, recognizing more than 1 billion digital radio plays, Tomlin's latest album Never Lose Sight and debut children's book Good Good Father are available now.
Connect With Chris Tomlin
Website: christomlin.com
Facebook: facebook.com/christomlin
Twitter: twitter.com/christomlin
Instagram: instagram.com/christomlin
YouTube: youtube.com/christomlinvevo
##