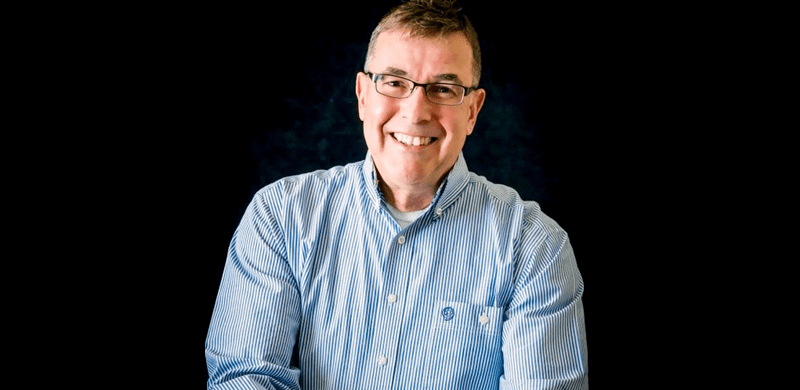 Brings Leadership and Development Expertise as Senior Vice President/Partner
Colorado Springs, Colorado – Veteran Christian radio broadcaster and Nonprofit Executive Dusty Rhodes has joined the leadership and development consulting firm Elevation Growth Partners as Senior Vice President / Partner. Dusty brings more than 30 years of experience in development, marketing, and leadership success in the non-profit marketplace. He offers clients results-driven counsel in strategic thinking, major gifts, radio pledge drives, annual fundraising, foundations, and working with leadership teams to pursue health and growth for their organizations.
President/CEO Tim Gunsolley reflected on what this means for the firm's clients saying, "Elevation Growth Partners is pleased to have someone with the integrity, experience, and commitment to the faith-based community as we have found in Dusty Rhodes. Not only does Dusty bring years of experience in the Christian radio and media industry, but a heart-felt drive to help clients achieve growth for their vision."
Having worked inside organizations and radio stations, both in the field and a corporate home office, Rhodes believes he can relate to issues and dynamics leaders face. "I understand the realities of trying to lead others through the operational, cultural and fiscal challenges while also wanting to hold the mission high. I love helping leaders increase their organization's missional impact by growing their revenues, and by helping them in their own leadership development. I'm grateful to be part of Elevation Growth Partners and its long and respected track record of helping mission-driven organizations succeed."
Dusty Rhodes began his career in mainstream radio at WMAL/Washington, DC and Billboard Magazine's Station of the Year WCHV/Charlottesville, VA. He was Music Director, Program Director and anchored an award-winning morning show at WPIT-FM/Pittsburgh, PA (now WORD-FM). Dusty joined WAY-FM as a General Manager to launch Station of the Year WAYF-FM/West Palm Beach, FL. Rhodes was WAY-FM's first Chief Operating Officer before promoted to Senior Vice President/Chief Development Officer. As an executive leader he helped Station Managers launch multiple WAY-FM stations, the WAY Media Network Services (formerly CHRSN), and created infrastructures to help manage their triple-sized growth while overseeing Programming, Digital Media, Pledge Drives, Concerts, Events, HR, revenue streams, consultant relationships, ministry-wide initiatives, and the forging of significant strategic partnerships with Compassion and Reach Beyond. Rhodes serves on boards for the Christian Leadership Alliance, the international fundraising think tank Rogare, the values-based crowdfunding site Gifted Coin, and on the board of his home church.
Dusty's new contact information is 720-460-8877 and Dusty@ElevationGrowth.com
Colorado Springs-based Elevation Growth Partners has helped over 400 organizations raise an estimated $600 million dollars over its 15 year history. The team at Elevation Growth Partners love to work alongside organizational leaders to help them maximize efficiency and effectiveness through fundraising strategies and leadership development for greater missional impact, including the recent National Day of Prayer 2017. They specialize in executive and board leadership issues, brand discovery, vision creation, and development services including annual fundraising strategies, major gifts, digital and social media, foundations, and events. Elevation Growth Partners is the creator of Gift Mapping Systems, a tool which allows development professionals to create customized relationship–building strategies for each of their major gift donors. www.GiftMappingStrategies.com
##