Cameron James Visits Washington D.C. And Performs on Today In Nashville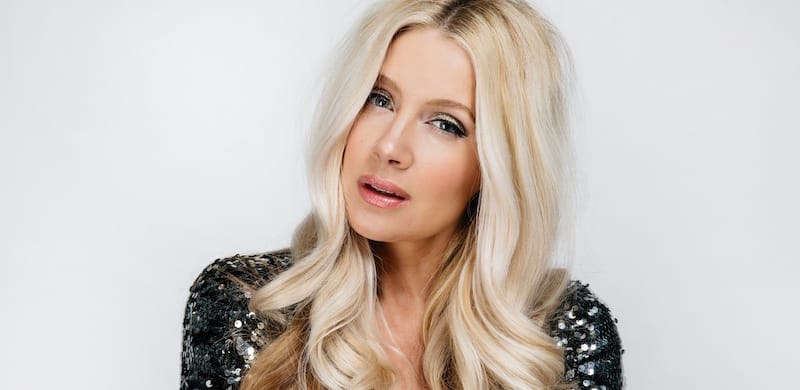 iTunes | Amazon | Google Play | Spotify | Apple Music
Pop artist, Cameron James, visited the studios at WSMV-TV's "Today in Nashville" last Friday to perform her single "Beside You." After signing to DREAM Records, Cameron went into the studio with Joshua Silverberg (Jordan Feliz, Capitol Kings, Jesus Culture) to write her debut single, "Beside You." This brilliant song carries a powerful message of encouragement and heavenly backup. It's about a love that never leaves or forsakes you.
Check out her performance:
Watch the lyric video for "Beside You" below:
Cameron James spent last Wednesday lobbying in Washington DC, speaking with various senators and congressman about removing a restriction that prohibits churches, charities, and civic unions from paying for medical premiums and providing copayment assistance for people with chronic and rare diseases. Cameron was also able to speak at a congressional reception sponsored by the charity, PSI (Patient Services Inc), where she shared the story of her own daughter's journey with her ultra rare disease of AHUS- Atypical Hemolytic Uremic Syndrome. She honored those supporting this effort by reminding them of the Bible's promise "that what you do for the least of these you do for me and the least is greatest in the Kingdom." To learn more about how this issue and how you can help support please visit https://www.patientservicesinc.org
For more information about Cameron James go to: CameronJamesMusicOfficial.com
GET TO KNOW CAMERON JAMES:
Cameron James is a pop artist and songwriter currently based in Nashville, TN. Cameron's sound can be best described as a fusion of swirly synths, cinematic melodies, and lush vocals. Her music can be heard in a variety of formats. Her song "One Step Ahead" was placed in Bravo's "Vanderpump Rules" and her most recent release "All Out War" was used by ABC in promos that ran for 5 weeks for the show "Quantico." She was also featured in a coveted spot on Spotify's New Music Friday playlist, racking up hundreds of thousands of streams. Her recent collaborations involve writing with talented artists and writers from across the musical spectrum including Ruelle, Danny Gokey, Matt Bronleewe (Plumb), Joe Williams (Lauren Daigle), Josh Silverberg (Jordan Feliz, Jesus Culture), and Sam Tinnesz (Wave & Rome).
When asked about how she feels about what's ahead she said, "I guess I'm still feeling incredibly grateful for the life I'm living right now. Grateful I get to craft music for myself and others. Grateful for the people I have the honor of collaborating with. I'm grateful I have a family to love and grateful that each day I wake up is another chance to dream bigger and to fight harder. I already feel so blessed and it's all still unfolding."
GET TO KNOW PATIENT SERVICES INC.:
PSI (www.patientservicesinc.org) is the "ground breaking" 501(c)(3) non-profit, charitable organization of its kind. Founded in 1989 by Dana Kuhn, Ph.D., the Midlothian, Virginia based company has helped people who live with specific chronic illnesses or conditions locate suitable health insurance coverage and access ways to satisfy expensive co- payments. PSI provides assistance with the cost of health insurance premiums associated with COBRAs, State High Risk Pools, Open enrollment, Guaranteed Issue policies, HIPAA conversion policies; and prescriptions co-payments associated with private insurance as well as with Medicare Parts B and D.
##