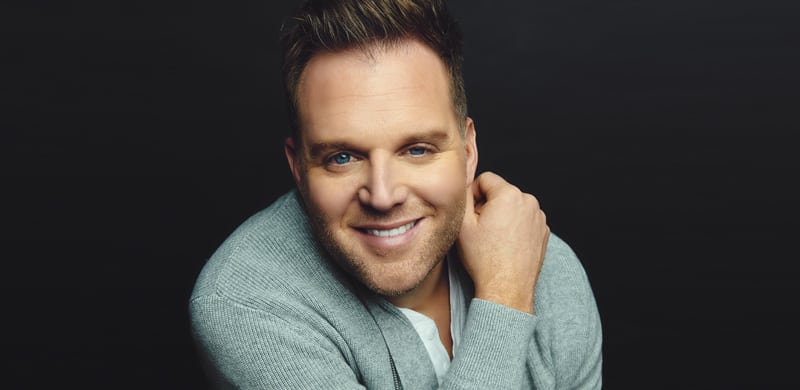 NASHVILLE, TENN. (MAY 12, 2017) GRAMMY®-nominated singer/songwriter Matthew West releases his new single, "Broken Things" from his upcoming new album due later this fall. The single is available everywhere now by clicking here. The single will also be going for adds at radio next Friday, May 19th as a follow-up to his numerous No. 1 radio singles.
"God has spoken to me in a powerful way as I've spent time in the cabin, my place of solitude, to work on this new album," shares West about his new project and single. "I had a hard time getting through the writing and recording process on this song without choking up – it brings me to tears and into a place of worship. The fact that God still uses me blows me away. There are a lot of times that I feel broken and unqualified for God to use me, but day after day He invites me into the gates and says 'I'm going to use you in a powerful way' because our God is in the business of using broken people and broken things."
West recently just released his new book Hello My Name Is: Discovering Your True Identity. He will be performing various dates and festivals throughout the summer leading up to the new studio album release followed by a headlining tour. He is also co-hosting the KLOVE Fan Awards on May 28 at The Grand Ole Opry with Elisabeth Hasselbeck for the second year in a row. Visit www.matthewwest.com for new music, summer performance line-up, and special announcements.
About Matthew West:
Matthew West is a four-time GRAMMY® nominee, a multiple-ASCAP Christian Music Songwriter/Artist of the Year winner and Dove Award recipient, and was awarded an American Music Award (2013), a Billboard Music Award (Top Christian Artist, 2014), a K-LOVE Fan Award (2016), and named Billboard's Hot Christian Songwriter of the Year (2016). West also received a Primetime Emmy® Award nomination for Original Music & Lyrics for "The Heart of Christmas" from the film of the same name. In addition to his own recording career, he has co-hosted the K-LOVE Fan Awards two times and has more than 130 songwriting credits to his name, including cuts by Rascal Flatts, Scotty McCreery, Casting Crowns, Michael W. Smith, Amy Grant, and Mandisa, among others. Selling more than 1.6 million albums to date (TEA), West's discography includes acclaimed releases: Live Forever (2015), GRAMMY-nominated Into The Light (2012), The Story of Your Life (2010), Something to Say (2008), History (2005) and Happy (2003).
Well known for communicating stories through song, Matthew West has received thousands of stories from around the world. He has obtained numerous No. 1 singles, most recently with "Grace Wins," while achieving a record-setting No. 1 for 17 straight weeks at radio with "Hello, My Name Is" and "The Motions" for 15 weeks.
Adding author to his list of accolades, West has written five books to date: Give This Christmas Away, The Story Of Your Life, Forgiveness, Today Is Day One and Hello My Name Is: Discover Your True Identity. He is also passionate about providing hope and healing through the power of prayer and story, so along with his father Pastor Joe West he founded popwe, a non-profit ministry helping others to craft, share, and live a more meaningful life. Please visit popwe.org for more information.
##