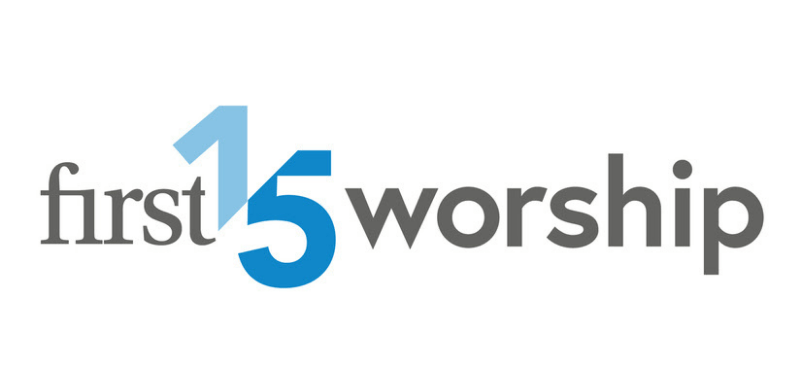 5 March 2021 – First15, the popular daily devotional series that reaches more than 1.6 million people around the world, is excited to announce their new music venture aptly named First15 Worship. They are slated to release their debut EP, The Invitation, on March 19. Today, the project drops its first single, "Hide And Seek," along with a lyric video. Click here to listen to the song and the video can be viewed below.
First15 is a daily devotional that seeks to provide believers of all backgrounds with a unique experience with God in the first 15 minutes of their day, leading them to a sincere search to love God and others. Now taking one step further with the launch of First15 Worship, they are offering worship music specifically for the weekday. It is also their desire to collaborate with songwriters, artists, and producers to create songs that are specifically designed for the believer's daily time in God's presence.
The Invitation encompasses five songs, with more slated to release in the coming months. The EP was produced by Tanner Moltz, Mckendree Tucker, and Kevin Bean.
THE INVITATION TRACK LISTING:
1. Your Love Is A Well (feat. Rachel Denison)
2. Hide And Seek (feat. Nikki Moltz)
3. Your Love Never Fails Me (feat. Ryan Hall)
4. Build Your Kingdom (feat. Emily Huffaker)
5. Worth It All (feat. Magen Thurman)
"As believers, we want a real connection with God every day, not just on Sunday," shares Craig Denison, founder of First15. "We want the peace and passion that comes from living with God, not for God. But finding an abiding connection with God in the busyness of everyday life isn't easy, especially on our own."
He continues, "Through First15 we're already helping more than a million believers around the world begin their day with God. And now, with The Invitation, we're creating worship for the weekday to help you find and keep a meaningful connection with your Creator."
To find out more, visit First15worship.com and on the social links below. Also, sign up to be in the know every time new music is released, as well as preview The Invitation.