Chris Tomlin with Awakening Events Announce Once in a Lifetime Worship Nights in Israel, A Journey Through The Holy Land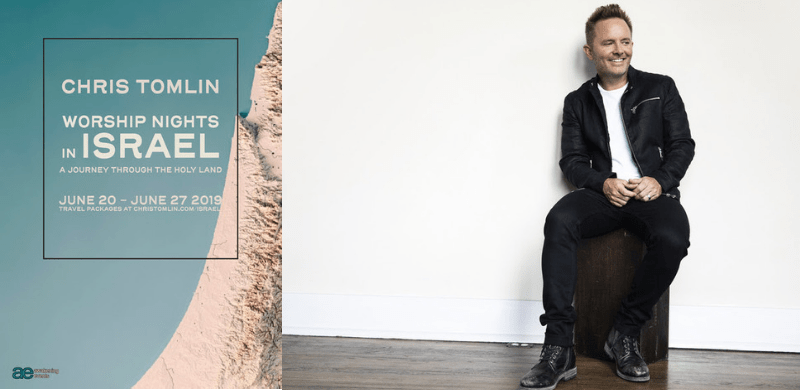 Nashville, Tenn. (Dec. 19, 2018) – Chris Tomlin alongside Awakening Events have unveiled Worship Nights in Israel. A journey through the Holy Land, the eight day sojourn will travel to Galilee, The Dead Sea, Nazareth, Capernum, Mount of Beatutudes, Garden Tomb and more, visiting numerous biblical and historical sites. The once in a lifetime trip will take place June 20-27, 2019, offering a chance to experience the places where Jesus walked along with times to gather and reflect through worship led by multi-platinum selling artist, Chris Tomlin.
"Something extraordinary happened when God's people gathered to worship him. It was more than just singing—it was a declaration, a proclamation, and a time for the people to fully embody praise to God for who he is and what he has done," said Tomlin. "I would love for you to join me and others as we experience this first hand in Israel, in the very places where Jesus himself walked."
Worship Nights in Israel is produced by Awakening Events and PREMIER Vacations and Events. Two varying levels of packages are being offered now for the special trip. All guests will receive Tomlin's latest release, Holy Roar, plus, a signed copy of his book of the same name. For booking and more information, visit Christomlin.com/israel or worshipnightsinisrael.com.
##