About A Mile Hit Single "Born To Live" Featured By YouTube Stars, Dude Perfect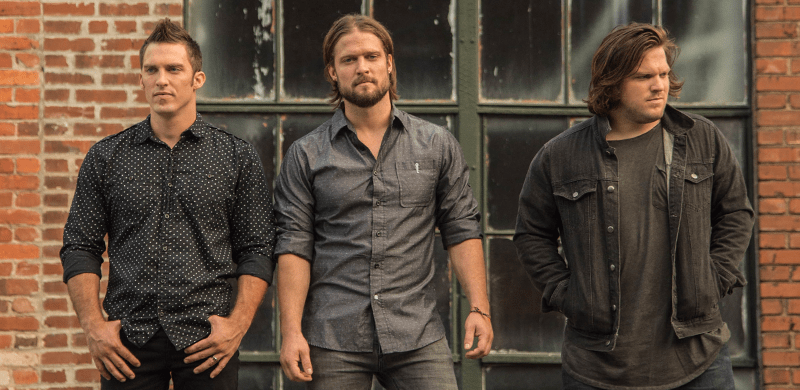 Single From Acclaimed Album, TRUST YOU ALL THE WAY, Heard 18+ Million Times Already In Ping Pong Trick Shots 3 Episode Sponsored By Oreo Cookies
About A Mile's full-length sophomore album, Trust You All The Way, released globally amidst acclaim last fall and gets a huge boost this week from YouTube's No. 1 sports channel, Dude Perfect. With more than 40 million fans and followers, over 2.5 billion online video views and 28 Guinness World Records in sports, Dude Perfect's current Ping Pong Trick Shots 3 episode, sponsored by Oreo Cookies, features the band's hit single "Born To Live" from Trust You All The Way. The episode has already been viewed more than 18 million times with its YouTube description also sharing links to the band's music.
Music by About a Mile
Click HERE to download "Born to Live"
Check Out About a Mile on Spotify
"Above all else, our ultimate goal is to glorify Jesus Christ in everything that we do. We want to use this platform for something much bigger than us," relays Dude Perfect on it's website, which resonates with About A Mile.
"Giant Oreos, ping pong trick shots and Jesus freaks. Awesome! Thanks for using our song guys," the band relays on its Facebook page.
All the lyrics in "Born To Live" and in every song on the Trust You All The Way "point directly to Christ and His power." Produced by GRAMMY®-nominated, two-time Dove Award-winning Producer of the Year, Ian Eskelin, Trust You All The Way also features the Fight Club-like rock anthem "Taking Back," "Traded," "Hallelujah" and the declarative title track.
Since launching 2014's biggest-selling Christian album debut from a new artist, Dove Award-nominated About A Mile has taken all the experiences over the last couple years and poured them into Trust You All The Way. More than the successes of playing Christian music's biggest stage (Winter Jam), a series of radio hits and other accolades, band members and brothers Adam, Luke and Levi Klutinoty have resolved to trust God with every aspect of their lives and ministry.
"What separates the Christian from the world is one five-letter word: Faith," Adam says. "I'm talking about God-pleasing faith that believes before seeing and allows us to confidently stand within the hardest battles…Ninety percent isn't enough. We need to come to God with 100 percent and lay everything down at the Cross."
With a name that originates from the belief that Jesus carried his cross "about a mile," the band has carried their message from coast-to-coast. Lauded for their musicianship, authenticity and labeled "musical chemistry perfected" by one critic, About A Mile has toured with bands like Skillet, Sidewalk Prophets and more.
For all the latest About A Mile tour, album and more news, go to www.aboutamile.com, Twitter, Facebook, YouTube, Instagram, iTunes, Google Play and Bandsintown.
About Radiate Music:
Founded by Ian Eskelin, Radiate Music launched summer 2015. Eskelin's 20-plus-year rèsumè in the music business, ranging from being a recording artist to a record executive, gives him a unique perspective in partnering with artists who are passionate about impacting culture with music. Eskelin, who has recorded more than 50 Top 10 singles in the United States alone, including 18 No. 1 songs, and whose songs have been licensed for use by ABC, NBC, CBS, Spike TV, Style Network, Soul Surfer and many other movies, is looking to break additional ground with Radiate. In addition to About A Mile, Radiate's artist roster includes The Neverclaim, John Waller, Pearl City Worship and BUCKS.
##