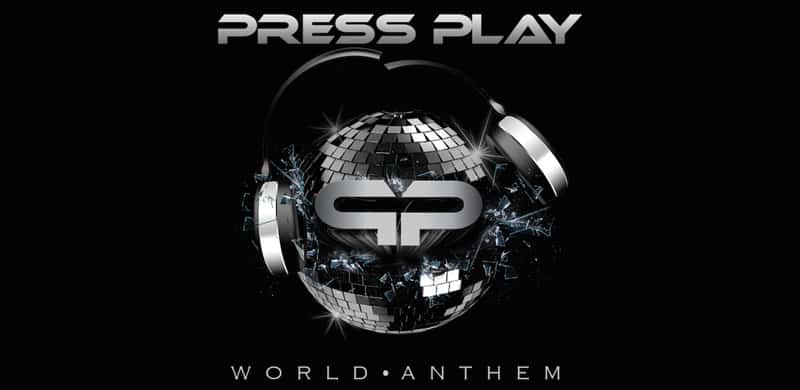 Los Angeles, CA (July, 2015) — The guys in Dude Perfect and DREAM Records have teamed up again, this time with Press Play to feature the track, "World Anthem" on their new video titled, "Impossible Paintball Trick Shots". The family friendly entertainment group with over 30 million online followers have been featurings songs by We Are Leo, Matthew Parker and Jonathan Thulin.
Check out the video:
Listen to the track in its entirety:
For more information about Press Play go to his page on www.DreamLabelGroup.com
Buy "World Anthem" by Press Play:
iTunes
Spotify
CD
About Press Play:
The Southern Californian act started back in 2000 by frontman & founder, Dave Hanley. After releasing their debut album on DREAM with Life Is Beautiful and their follow up, NY2LA charting 1 on the Christian Billboard Charts and multiple tours, the electronic dance pop group, quickly made a name for themselves. After several tours playing in front of thousands of people and having multiple chart toppings on the Hot AC / CHR National Audience Charts, the group is adding to their highly successful careers.
About Dream Records:
DREAM was founded in 2008 to provide artists with a genuine approach to how real artist development should be done. By allowing for a partnership as a business model, Dream's artists empower themselves to develop and carry out a real vision for their lives as they affect other people's lives with their music and message. Incorporating social media, press, radio and touring it's allowing it's artists grow together as a family.
##
Media Contact:
DREAM Records
Lance Brown
lancedreamrecords@gmail.com