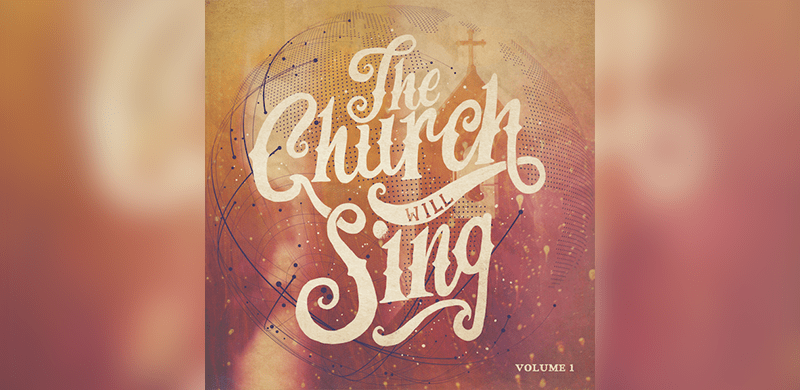 NASHVILLE, Tenn. — Honoring the Church's foundational role in proclaiming the Gospel through song, Word Worship Music introduces The Church Will Sing, Volume 1. The inaugural collection in an inspired new series, The Church Will Sing offers a groundbreaking opportunity for congregations around the world to be the featured vocals on 10 new selections penned by the writers of some of today's most renowned worship favorites.
Churches may select any number of songs from The Church Will Sing track listing, record their congregational vocals, and submit the recordings for inclusion in the final release. Fresh offerings from Tony Brown ("Good, Good Father"); Jennie Lee Riddle ("Revelation Song"); Meredith Andrews ("Open Up The Heavens"); Scott Cash ("Whom Shall I Fear [God of Angel Armies]"); and Matthews Ntlele ("Resurrecting"), among others, will be showcased on the project.
"The Church has sung, the Church sings today, and the Church will sing throughout eternity," says Jonathan Mason, director, Word Worship Music. "All of us at Word Worship Music are thrilled to announce the release of this inaugural collection of congregational worship songs, featuring you, the Church from around the globe, united."
"It's our desire for this project to create a conversation about where worship songs originate and how they make their way into the Church's lifeblood," Mason adds. "We hope The Church Will Sing can help elevate the work of many of today's great worship songwriters in much the same way the hymnal did for writers like John and Charles Wesley and Fanny Crosby."
Word Worship Music's TheChurchWillSing.com is a comprehensive resource for congregations interested in participating in the recording, including registration information and an email sign-up for regular updates on the project. Additional resources for The Church Will Sing are available at Loop Community, MultiTracks, PraiseCharts and CCLI SongSelect.
From its inception Word Worship Music has been built upon the rich Church music heritage serving as home to some of the world's best loved hymns and Gospel songs. From that platform, careers of some of the cornerstones of early contemporary Christian music were launched. With an impressive array of new songwriters and worship leaders, Word Worship Music continues to establish themselves as a leader in songs for the Church. Word Worship Music is a Division of Word Entertainment, a Curb Company, celebrating 65 years of history.
For further information, visit TheChurchWillSing.com.
##