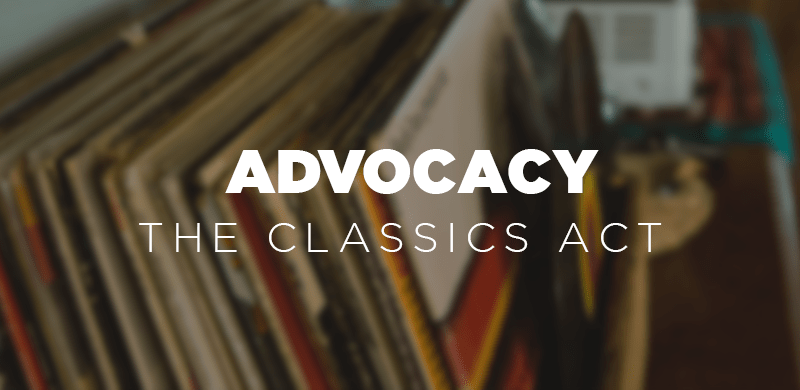 The GMA proudly represents a community with a wide variety of opinions and perspectives. Above all, we are united in our mission and interests that affect the entire Christian & Gospel music industry. To that end, the GMA does not voice an opinion on specific issues addressed in the articles below, however, we strive to present the information for our community to observe and to help formulate personal opinions.
---
Bill Now Moves to U.S. Senate
NASHVILLE, TN — The Music Modernization Act, (MMA) H.R. 5447, was adopted today by a unanimous vote by the U.S. House of Representatives. The bill now moves to the U.S. Senate, where a hearing is scheduled for May 15 in the Senate Judiciary Committee.
"We are an important step closer to the adoption of this landmark copyright reform legislation," said Nashville Songwriters Association International (NSAI) President Steve Bogard. "I've seen too many of my colleagues give up writing songs professionally because of unfairly low streaming royalties and other changes in the era of digital music delivery. The MMA gives us tools to move toward better compensation from streaming companies, while giving songwriters and music publishers control of digital mechanical music licensing," Bogard added.
The MMA:
Changes a 1909 mechanical royalty standard to one that reflects what the song is worth in today's marketplace
Creates a new Music Licensing Collective (MLC) governed by songwriters and music publishers;
Mandates equitable distribution to songwriters of any unclaimed funds;
Puts creators in control of mechanical licensing data;
Changes the lifetime appointment of a single rate court judge for ASCAP and BMI to a fairer method, similar to other federal court appointments, with randomly assigned judges for each rate-setting proceeding;
Alters Section 114(i) of the Copyright Act, allowing a rate court to consider all relevant evidence on a "willing buyer / willing seller" basis when determining songwriter compensation – including the rates that recording artists earn – which is currently prohibited by law
Ends the Copyright Office mass "Notice of Intent" program
Provides federal protection to sound recordings made before February 15, 1972 and brings these "pre-72" recordings under the same federal licensing system applied to "post-72" recordings
Allows music producers to be paid directly by Sound Exchange.
##