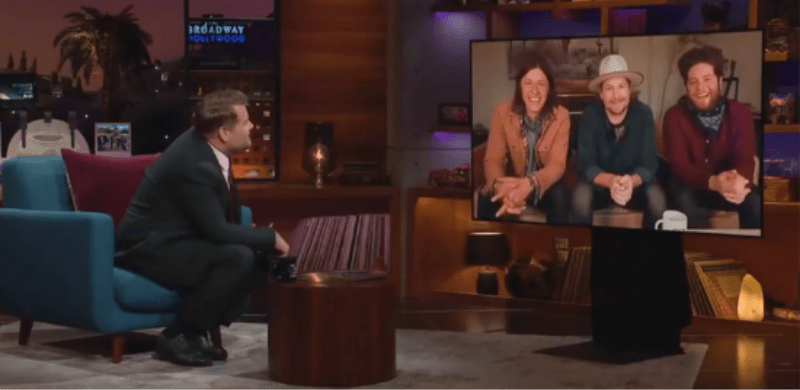 WATCH BELOW!
---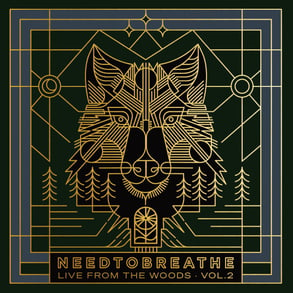 GRAMMY® Award-nominated rock band NEEDTOBREATHE has released their much anticipated new live album Live from the Woods Vol. 2. The album is available to stream and download starting today
HERE
via Elektra Records. Limited edition merch bundles can be purchased exclusively through NEEDTOBREATHE's online store
HERE
.
Live from the Woods Vol. 2 was recorded during three sold out, socially distanced outdoor concerts at Pelham, TN's famed The Caverns last month. NEEDTOBREATHE decided to invite local audiences to experience these unforgettable shows, while simultaneously capturing them for listeners worldwide. The band previewed the album with an appearance on CBS's The Late Late Show with James Corden last month. Watch their interview and performance of "Alive"
HERE
.
Live from the Woods Vol. 2 features electrifying performances of tracks from the platinum-selling group's catalog, songs off their chart-topping new album Out of Body, and more. The album follows NEEDTOBREATHE's 2015 live album Live from the Woods, and was recorded during the band's first concerts in front of a live crowd since January 2020.
NEEDTOBREATHE's critically acclaimed 2020 studio album Out of Body is available physically and digitally via Elektra Records/Centricity Music now
HERE
. The album debuted in the top 5 across three Billboard charts, and received critical acclaim from Billboard, People, Spin, Taste of Country, and more. American Songwriter commended the band's "phenomenal and dedicated songwriting", and Southern Living crowned the group "our favorite Southern rock band." All Music praised Out of Body as "their tightest and most consistent set in years," adding "this is an album designed to empower and motivate through life's tough times."
Stay tuned for more news from NEEDTOBREATHE soon.
Live from the Woods Vol. 2 Tracklisting
1. Mercy's Shore
2. Prisoner
3. Alive
4. Who Am I
5. Great Night
6. Feet, Don't Fail Me Now
7. Banks
8. Garden
9. Bridges Burn / Forever On Your Side
10. Riding High / Honky Tonk Women
11. Hang On
12. Survival
13. With A Little Help From My Friends / Brother
14. Child Again
15. Encore Medley: Something Beautiful, White Fences & Washed By The Water