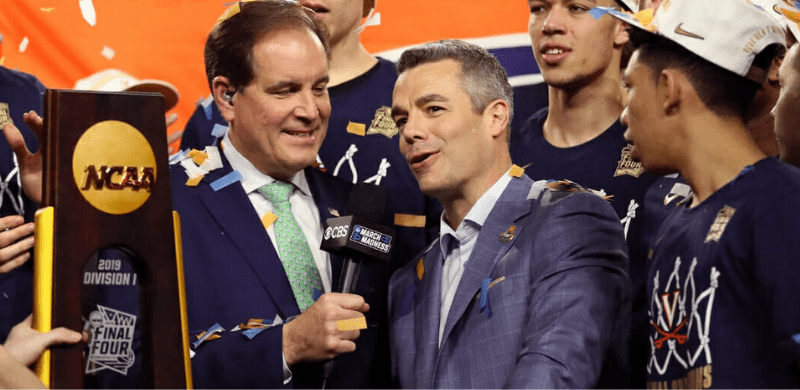 After University of Virginia winning the NCAA College Basketball National Championship game against Texas Tech, head coach, Tony Bennett, spoke about playing Tauren Wells "Hills and Valleys" for his team before the game.
"I played a song for them today called 'Hills and Valleys' by Tauren Wells and it just means that you're never alone in the hills or the valleys and we faced those this year. The credit goes to these young men and I can't wait to celebrate with my wife and my kids and my parents. I do want to thank the Lord and my savior."
Bennett spoke about the "hills and valleys" the University of Virginia men's basketball team faced this past year. As you might remember, Virginia lost in the first round, last year, to the 16th seed team when they were the 1st seed. Some say that it was the biggest upset in NCAA tournament history (Valley moment). Now, a year later, they won the championship (Hills moment).
"I told them, I just want a chance at a title fight one day." ✊

Hear from Tony Bennett after his @UVAMensHoops squad win the #NationalChampionship! #GoHoos pic.twitter.com/ebjjLuedie

— NCAA March Madness (@marchmadness) April 9, 2019