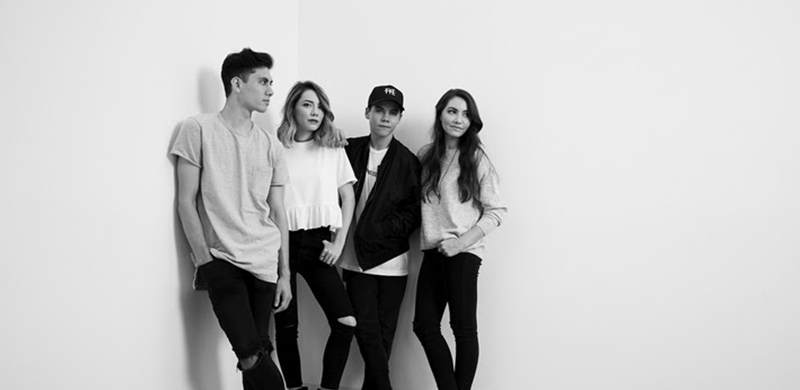 Music Video Unveiled Alongside Single Release
Nashville, Tenn. (Jul. 23, 2018) – "Love Me Like You," the newest single from The Young Escape, is now available. Featuring nobigdyl., the song released this past Friday, and is set to impact radio on Aug. 3rd, following "neverfade" and their debut single, "Good Life." Known for crafting energetic pop music with a dance/electronic edge, the new track delivers dynamic beats to carry the song's uplifting message. "Love Me Like You" is now available here.
Coinciding with the release of the new single, the group also released a new music video for "Love Me Like You."
"I've always found that it's a love that never runs away when things get hard. His love stays because He never breaks a promise & He never will. Way before I was acceptable, He chased after me. He knows my failures & my secrets. He knows the emptiness & the struggles I face in life, and yet I get to stand on His perfect, real love that never ends," said McKenna Johns. "I think the more we understand God's love, it makes us unstoppable because we never have to depend on people or on our circumstances to fill us up. So, for all of the broken situations in life that don't make sense, and for everything that's fallen out of place, know that you haven't fallen out of God's love & that you never will. Nobody's gonna' love you like Jesus."
Listen to "Love Me Like You" here.
About The Young Escape
Known for delivering energetic pop music with a dance/electronic edge, the four-piece band from southern California is made up of siblings Ryan, McKenna, Kyrsten, and Luke Johns. With an average age of 18, The Young Escape speaks to the themes of insecurity, anxiety, and pressure facing youth today with an underlying message of hope. The group has released three singles, their debut track "Good Life," "neverfade" and their latest, "Love Me Like You."
Get Connected with The Young Escape:
Website: http://theyoungescape.com
Facebook: https://www.facebook.com/theyoungescape/
Twitter: https://twitter.com/theyoungescape
Instagram: @theyoungescape
##