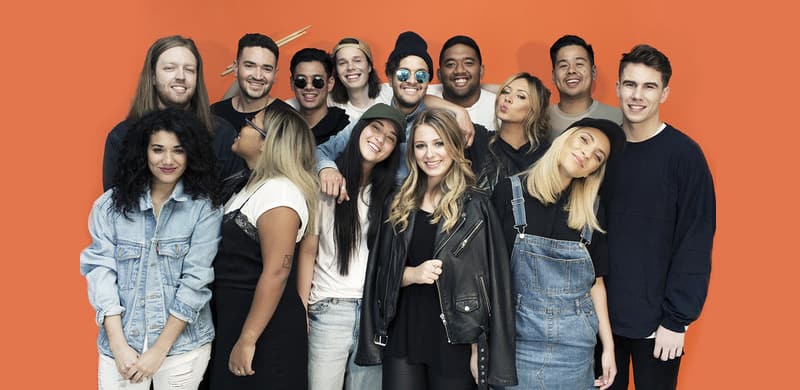 LOS ANGELES (August 15, 2017) — GRAMMY® nominated Hillsong Young & Free has issued a brand new single, "Love Won't Let Me Down," garnering over a half million first-week views on YouTube for the lyric video and acoustic video. The song tracked 416,429 digital streams with placement on top playlists including New Music Friday, Top Christian Tracks, Global Viral 50 and Top Christian Hits reaching more than a combined 3.5 million followers. The #1 most added single at Hot AC this week, "Love Won't Let Me Down" debuted on both the Hot AC and National Christian Audience charts and is currently available for purchase on iTunes, Amazon and all digital retailers.
"All throughout Scripture you will find references to Gods unfailing love," says Laura Toggs of Hillsong Young & Free. "Within the reality of our earthly relationships, we can find ourselves with broken friendships, dysfunctional families, heartbreak and disappointments. But the beauty of a relationship with Jesus, is that we can take Him at His word and trust in a love that does not, cannot, and will not fail us. 'Love Won't Let Me Down' inspires me to rejoice in the reality of what I am declaring…and I love that singing out a promise such as this unleashes praise from our hearts. So good!"
Hillsong Young & Free is a youth movement and EDM/Pop group born out of Hillsong Church in Sydney, Australia; and continues to redefine Christian music to the masses with their projects. In their 30-year history, Hillsong Young & Free has seen generations of people serving, leading and pioneering movements. The group is comprised of a collective of young people who come together to make music for youth and young adults everywhere.
Their first album, We Are Young & Free (2013), and EP, This Is Living (2015), garnered a No. 1 spot on Billboard Top Christian/Gospel Albums Chart. With millions of social media followers engaging in the social conversation, the group has scored four No. 1 radio singles, and has been supported from the most prominent music outlets around the world. Hillsong Young & Free continues to sell out shows across the globe, spreading their positive message in the musical context of EDM and pop influences.
The group recently completed the second leg of their 26-city U.S. tour in relation to their most recent album, Youth Revival, which spawned multiple No. 1's, landed in the Top 10 on Billboard's Digital Albums Chart, and garnered the band's first GRAMMY® nomination.
For more information on Hillsong Young & Free please visit: https://hillsong.com/youngandfree/
##