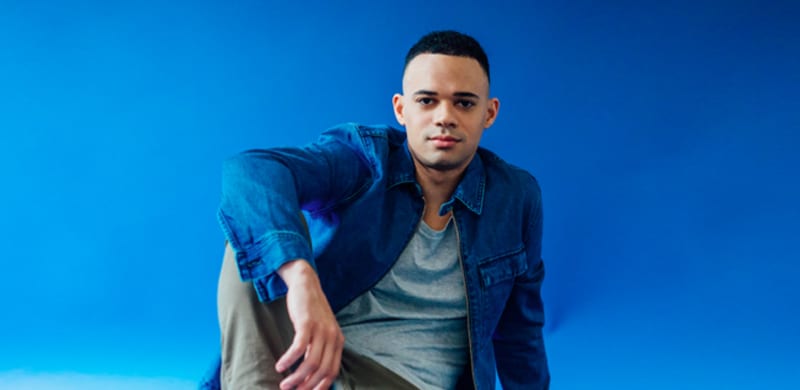 Hills and Valleys, the solo debut album from Tauren Wells, is now available. The digital-only deluxe version (Reunion Records/Sony Music Entertainment) features 15 songs, including the top-selling title track, which continues to climb the radio charts. Media critics are already loving the album. With coverage already in outlets such as Rated R&B, EUR Web, New Release Today, Parle Magazine, Black America Web, and upcoming coverage in CCM Magazine, Faith Radio Network and more, here are just a few of the comments that have come in by street date:
---
"Whether you're looking for encouragement in your spiritual walk from the rich Biblical themes on the album or you just need some positive dance music, Tauren Wells has you covered." – New Release Today
"Tauren Wells sings about the hills and valleys of life with a musical vibrancy that offers hope and encouragement as earnestly as it defies simple categorization." – Bob Marovich, Journal of Gospel Music
"With songs that are anchored in God: his love, his victory, and his sovereignty, this is a powerful record. Listen to these songs long enough and you will find yourself being enlisted by the Holy Spirit to rest in Christ's victorious triumph in the midst of your daily struggles." – Hallels.com
---
Click here to purchase the album or here for streaming.
On July 21, Tauren Wells will release the 11-song physical version of Hills and Valleys, debuting the same day that he begins his summer tour stint opening for Lionel Richie's 22-city "All The Hits Tour." The tour will kick off in Oakland, CA and run through September 5, wrapping in Seattle, WA. He will then join the Air1 Positive Hits tour this fall, visiting 30 markets across the U.S. For the most updated schedule and to purchase tickets, visit the tour page here.
ABOUT TAUREN WELLS:
Wells, a two-time GRAMMY® nominee, debuted his first solo EP, Undefeated, in 2016 with the impactful single of the same name and featuring Reach Records' rapper KB. "Undefeated" also served as the soundtrack for the internet-famous Dude Perfect's "World Records Edition" episode on YouTube which, along with another Dude Perfect video featuring the No. 1 single "Love Is Action," has garnered 73 million views combined. Additionally, "Undefeated" is licensed by Fox Sports and heard regionally during NBA coverage. For his current single "Hills and Valleys," the acoustic video, featured above, has received more than 2.7 million views and averages more than 35,000 daily views. Be sure to also visit here to hear Wells share the story behind "Hills and Valleys."
"I feel called to call greatness out of people," the Houston native shares. "If people have spoken a low expectation of someone's life, I want to be the voice that raises the ceiling and makes them feel like they can do something great."
www.TaurenWellsOfficial.com
Twitter
Facebook
Instagram
YouTube
iTunes
Spotify
##