Yolanda Adams Joins The All-Star Cast Of PBS' A CAPITOL FOURTH, America's National Independence Day Celebration, Live From The U.S. Capitol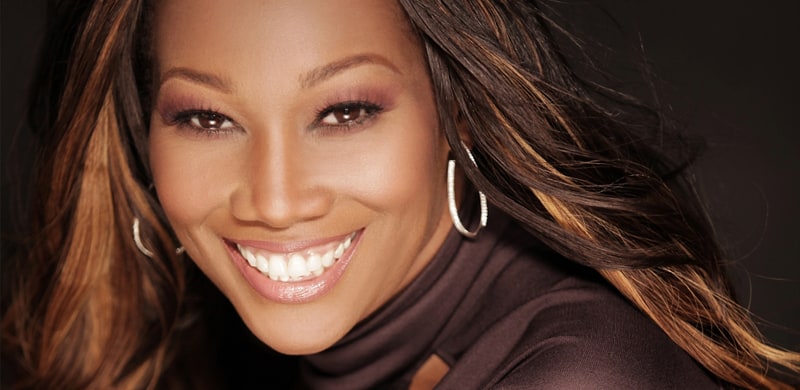 Gospel music sensation and GRAMMY® award winner Yolanda Adams will be performing at this year's 37th edition of PBS' A Capitol Fourth, the annual event that airs on Tuesday, July 4th from 8:00 to 9:30 p.m. ET. This star-studded show will be airing live from the West Lawn of the U.S. Capitol.
Adams will be performing "Battle Hymn of the Republic" with Patrick Lundy & The Ministry of Music.
Working with some of the biggest names in pop, R&B, hip-hop, and gospel, Yolanda Adams' career has been marked by a string of hugely successful albums, sold-out tours, standout TV appearances, and desire to incorporate into her music a multitude of genres and influences. The 1999's groundbreaking "Mountain High… Valley Low," went multi-platinum, received a Grammy, the first American Music Award for Inspirational Artist of the Year, several Stellar Awards, and spawn the hugely successful "Sisters In The Spirit" Tour.
Communicating this news would not only be a compelling story for the Gospel music community, but the nation as a whole.
The show will be hosted by notable actor and producer John Stamos alongside an all-star cast: The Blue Brothers, The Beach Boys, Mark McGrath, Kellie Pickler, The Four Tops, Chris Blue, the National Symphony Orchestra and Sofia Carson performing the National Anthem.
The program can also be heard live over NPR stations worldwide, live-streamed online on Facebook Live and http://www.pbs.org/a-capitol-fourth and available as Video on Demand for a limited time of July 4th to the 18th.
For more information and press releases regarding the show, visit PBS Pressroom at:
http://pressroom.pbs.org
http://www.pbs.org/a-capitol-fourth/home/
##