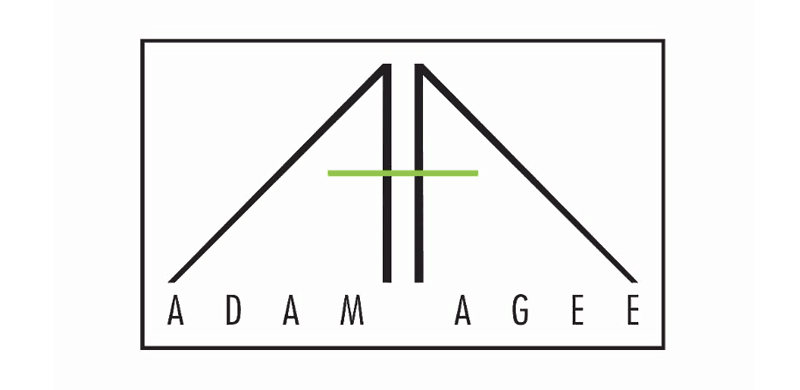 Former Stellar Kart And Audio Adrenaline Frontman To Release Debut Solo Project
SAN DIEGO, CALIF. Sept. 29, 2017 — Syntax Creative is pleased to announce a new partnership with Nashville, Tennessee-based First Company Management to distribute the upcoming music project of CCM veteran Adam Agee. He will release his debut solo effort, a five-track EP titled Paper Planes, on Oct. 27 at all digital outlets. Paper Planes is also available for pre-order now.
Agee was a founding member and lead vocalist for pop/punk band Stellar Kart, which released its latest album, All In, on Inpop Records in 2013. In 2015, Agee became the lead singer for iconic Christian rock band Audio Adrenaline, which released Sound of the Saints shortly after.
"When it comes to Adam's solo career, we were desiring a digital partner that we could interface with and had a proven track record," First Company General Manager Dave Wagner said. "We are excited to have found both in Syntax."
"I first met Dave at the epic Peanut Butter & Jelly Party in Nashville in 2009. Now that we're officially working together, I'm excited to continue creating new and exciting partnerships," Syntax Creative CEO Timothy Trudeau said. "Both Adam and Dave come from the West Coast, so you already know they have a calm and cool personality and are a total pleasure to work with. Adam has a fantastic project, and we're excited to begin sharing it with digital curators and editors."
Agee is also part of the management roster at First Company Management.
"FCM is one of the most influential companies in Christian music," Trudeau said. "Adam's solo endeavors are further evidence of this."
First Company Management (FCM) was established in 1995 by Christian music visionary Wes Campbell. Under the guidance of Campbell and general manager Dave Wagner, the firm's roster includes GRAMMY®-nominated, Platinum-selling Newsboys, along with Ryan Stevenson, 7eventh Time Down, Ashes Remain, Adam Agee and Austin French. To learn more, visit: http://fcmgt.com.
Syntax Creative is one of the top independent digital distributors, design firms and marketing agencies, representing more than 130 record labels. Their impressive list of clientele includes Elevation Church, Saddleback Church, Crossroads Label Group, Central South, Daywind Records and Jamie Grace Music among others. To learn more, visit: http://syntaxcreative.com.
##