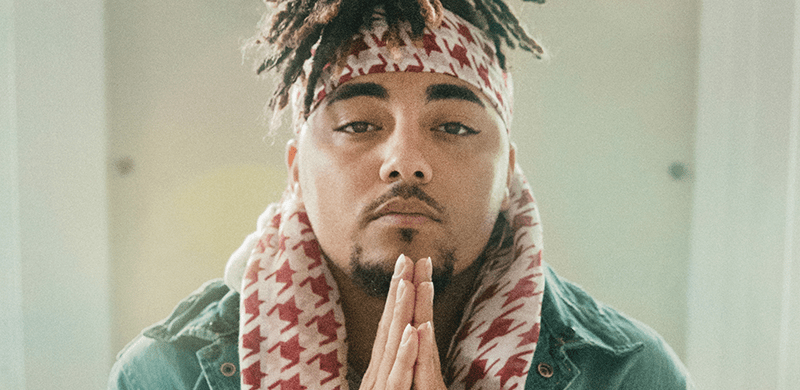 Multiple Dove nominee, Steven Malcolm, recently received high-profile international coverage with an interview for Rome Reports, a Rome-based TV news agency that specializes in coverage on the pope and the Vatican. Malcolm's online feature, Hip-hop artist who "sold out for Jesus," focuses on his trip to the Garden tomb in Jerusalem last year with Israel's Ministry of Tourism, being a worship leader at his home church in Grand Rapids, Mich. and how his music impacts and motivates people. The story also showcases the artist's video from his 2017 Jerusalem trip, along with Malcolm's current music video, "Not To Us/Good Love," that was taped in the Los Angeles Watts community through a partnership with Cantinas Arts Foundation and Red Eye. The entire feature may be viewed HERE.
Malcolm will be releasing his sophomore project in the "Second City" series, The Second City Part 2, on June 8th that will be available at all digital music outlets. The new EP resumes Malcolm's biographical journey that begins with his father's deportation and separation, followed by a painful childhood and teenage years, before Malcolm finds his own journey through Christ. Four of the five songs convey Malcolm's Reggae Jamaican heritage, while the closing ballad, "Even Louder (feat. Leeland Mooring)," delivers a powerful worship message.
Fans can also catch Malcolm's live performances on the "The Second City Concert Series," with a number of shows across the country. For dates and cities, check out www.stevenmalcolm.com. Malcolm will also be appearing at the Gospel Music Association's Immerse event this month, and coming up this fall he will be one of the featured artists on The Bible Tour 2018. For continued updates about Malcolm, visit online at www.StevenMalcolm.com; www.facebook.com/StevenMalcolmMusic; www.twitter.com/StevenMalcolm;www.instagram.com/SteveMalcolmMusic.
##