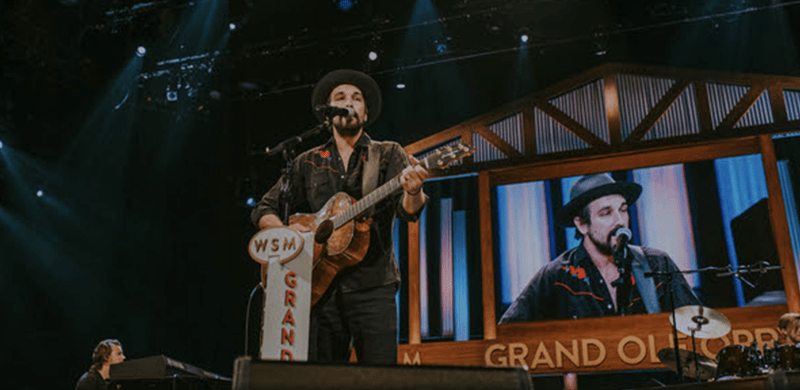 Performing At Nashville's CMA Music Fest
Tour Confirmed With 7eventh Time Down
NASHVILLE, TENN (5 June 2018) – Grammy-nominated Rhett Walker Band has just released "Like Your Father Does," the second song from their upcoming self-titled EP releasing August 10th (Essential Records/Sony Music). The song is the follow-up to "Say Hello," which debuted in April in addition to a new music video, which can be viewed here and below. To stream or download "Like Your Father Does," or to pre-order the EP to receive both songs immediately, click here.
GRAND OLE OPRY: Rhett Walker Band was honored to debut "Like Your Father Does" on the Grand Ole Opry stage this past Friday. This was the band's tenth time to perform on the iconic stage.
CMA MUSIC FEST: It was just announced that the band is set to perform during Nashville's biggest music festival, CMA Music Fest. Performing on Sunday, June 10th during the Gospel Brunch, the event is hosted by Spotify and will be held at one of Nashville's newest venues, Blake Shelton's Ole Red. Click here for further details. "Like Your Father Does" was also just added to the Ole Red Spotify playlist.
TOUR: Fans can also look forward to seeing Rhett Walker Band out on the road with 7eventh Time Down. The tour will kick off this fall, and dates will be announced in the coming weeks. To find Rhett Walker Band's latest tour schedule please visit their tour page.

About Rhett Walker Band
Rhett Walker Band has released two albums, 2012's Come To The River and Here's To The Ones in 2014. The band was nominated for a GRAMMY for the single "When Mercy Found Me." They are also three-time GMA Dove Award nominees (New Artist of the Year, Rock/Contemporary Album of the Year and Rock/Contemporary Song of the Year).
The band has also toured with the biggest Christian artists, such as MercyMe, Newsboys and more, and appeared multiple times on the Grand Ole Opry. Featured in The Huffington Post, Relevant, Parade, and on Fox News, among others, music critic Bob Lefsetz of The Lefsetz Letter stated, "If you like rock music, if you like power chords, dynamics, changes…if you like nodding your head, putting on an album and letting it play from beginning to end, putting you in a mood wherein the rest of the world does not matter, this is for you! …And listen to Rhett's vocal. Boy, this guy can SING! I didn't have to play this album five times to get it. I didn't have to tap my foot, waiting to be hooked. I was enthralled IMMEDIATELY!"
For more information, please visit RhettWalkerBand.com.
##