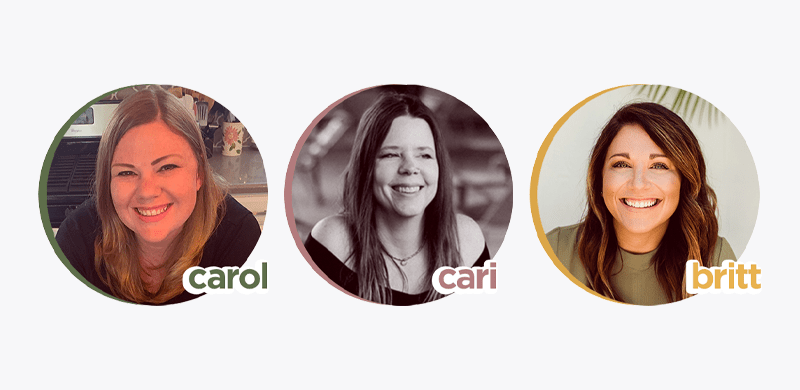 Christian Music Broadcasters today announces several staff transitions. Cari Kates moves into a consultant role where her efforts are focused on CMB's educational offerings. Brittany Whatley is the new Manager of Strategic Partnerships and Marketing, working closely with CMB's sponsors and partners while adding marketing to her responsibilities. Additionally, CMB welcomes industry veteran Carol Ellingson as Events Manager. She's been with Z88.3 radio for the past 15 years and brings with her years of event experience, which will help CMB continue to provide amazing educational opportunities throughout the year.
CMB Executive Director, Michelle Younkman, says, "Because of God's favor, we are blessed to be able to restructure to better serve the CMB community. Since the departure of Denee Hughes last year, we've been working on a transition that maximizes our effectiveness. Carol is the best fit for our team. She's been involved with the Momentum Leadership Team since 2009, way before I even started, so she is no stranger to the CMB community. We are excited to add Carol's amazing talents to an already stellar CMB team."
Carol adds, "It has been an honor to be part of the CMB Momentum Leadership Team since it began. I love that CMB exists to encourage and equip Christian radio. That's been my passion and heartbeat for years, and I am just beyond excited to get to work with the best team on the planet!"
Christian Music Broadcasters specializes in bringing Christian media from around the world together for the purpose of reaching listeners with the Gospel message by developing and producing relevant programming that encourages listener interest in and involvement with the Gospel of Jesus Christ.
##