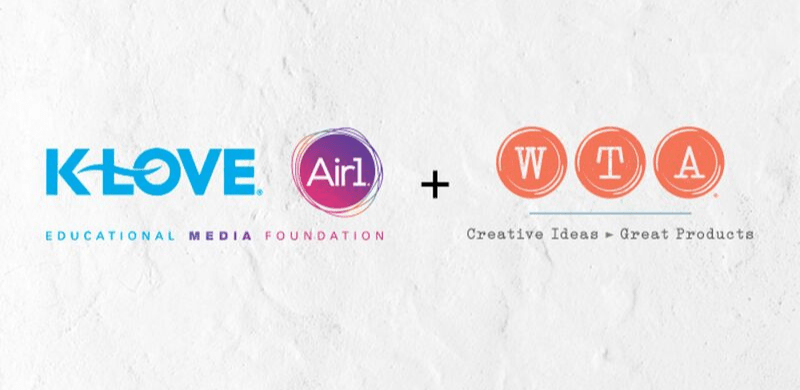 ROCKLIN, Calif. —In a strategic move to support its mission to "create compelling media that inspires and encourages audiences to have a meaningful relationship with Christ," Educational Media Foundation today finalized and closed its acquisition of the media assets and business of The WTA Group.
The acquisition will enable EMF, known for its K-LOVE and Air1 radio networks, to reach more people, in more ways, with the hope and love of Jesus as it provides WTA with increased opportunities to do the same.
"Combining EMF's reach through radio with WTA's experience in film and publishing makes perfect sense," said Bill Reeves, CEO of EMF. "It introduces both organizations to new audiences and additional avenues for moving people closer to Christ."
"The team at WTA is excited to take EMF's signature inspiration and encouragement beyond radio, and to bring our expertise in the film and publishing business to the EMF family," said Brian Mitchell, who will be promoted to divisional president of WTA and who succeeds Reeves in leading WTA's day-to-day business in Nashville.
As divisional president, Mitchell will report to Reeves and join EMF's executive council, enabling WTA to continue a close working relationship with Reeves as EMF expands into other forms of media.
"EMF will continue to grow K-LOVE and Air1," Reeves said, "and together, with WTA, we'll branch out into films and publishing and explore new ways to bring positive, encouraging, relevant, faith-based media to our audiences."