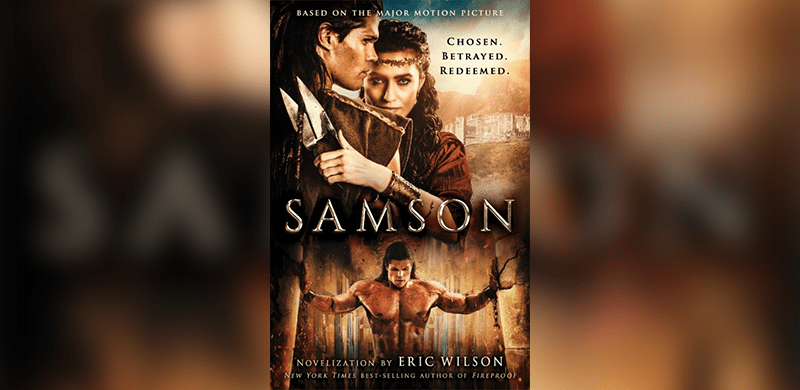 Lake Mary, FL – The New York Times best-selling author of Fireproof, Facing The Giants and more than thirty other acclaimed books, master storyteller Eric Wilson, is uniquely qualified to chronicle the gripping and inspiring biblical epic of a man chosen, betrayed, then redeemed, in the new novel, Samson (Pure Flix Books/Charisma House, January 9, 2018), a novelization based on the Pure Flix major motion picture release of the same name, in theaters February 16, 2018.
"I was thrilled to tell Samson's story," says Wilson. "We can all relate to what a mess we can make of things at times, and here is a narrative of one of the Bible's biggest mess-ups. I didn't realize how much writing this book would challenge me personally, emotionally, and spiritually. It is a story as timely as anything in today's headlines."
Millions are familiar with the biblical epic of Samson, the divinely empowered champion of Israel who finds himself torn between God's destiny for his life and his desire for a woman with a secret. But how many know the profound details of his redemptive journey to final freedom?
This new novel illuminates the scriptural account of Samson to help readers at once understand one of the most famous biblical stories of the Old Testament on a deeper level and inspire them to realize that life's failures need not define their future.
##