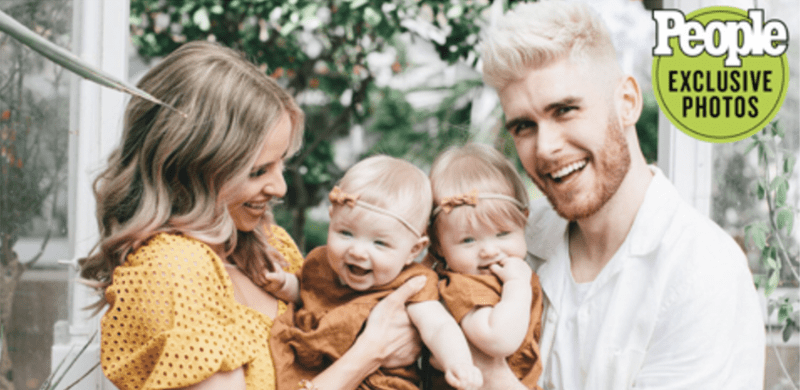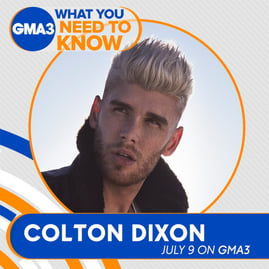 Nashville, TN….June 18, 2021 – Continuing their extensive coverage of his family story, PEOPLE.COM has spoken with American Idol alum Colton Dixon about celebrating his first Father's Day with his ten month old identical twin miracle girls, Dior and Athens.
Dixon told PEOPLE "that the past year with his little ones has been 'incredible' and he is 'so thankful' for the extra time he's had with them at home due to the coronavirus pandemic."
"I never really understood what parents meant, when they're like, 'Man, I didn't realize I could love someone so much,' " he admitted. "But then you have kids and you go, 'Oh my gosh. I would literally do anything. There's nothing I wouldn't do for them.' "
On July 9, Dixon will give an exclusive performance of his latest single, "Made to Fly" during Good Morning America's afternoon program, GMA3's Faith Friday segment, which will also be shown on the show's jumbotron in Times Square during the live broadcast at 1pm est/12 noon cst/pst.
In just a few weeks, "Made To Fly" is already airing on 40+ stations – including SiriusXM The Message; JoyFM/St. Louis, MO; WBSN/New Orleans, LA; KNLB/Phoenix, AZ; WJQK/Grand Rapids, MI; and Life 102.5/Madison, WI. The track follows Dixon's 9-week streak at No 1 on Hot AC/CHR with "Devil Is A Liar" and 2020's "Miracles," which hit Top 5 on Billboard's National Christian Audience chart and held on to the No. 1 spot for 6 weeks on Hot/AC CHR last summer.
##