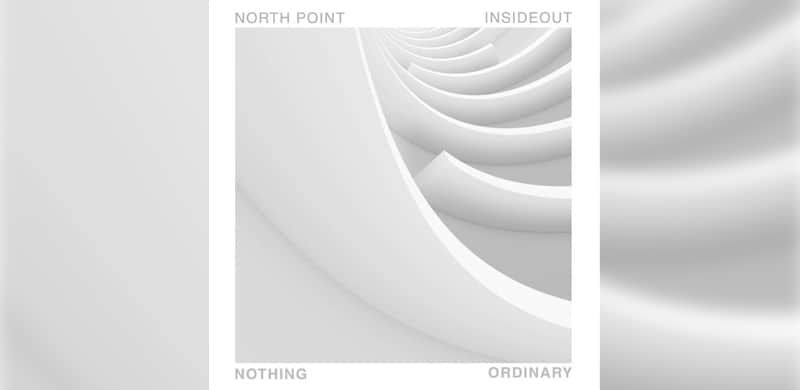 First Single "Death Was Arrested" Already Impacting Radio
Nashville, Tenn. (March 8, 2017) —- North Point InsideOut will release its first project for Centricity Music on April 7th. Nothing Ordinary will feature five songs that were written and performed by North Point InsideOut worship leaders, musicians and songwriters. The first single, "Death Was Arrested," is already having a powerful impact at Christian radio.
"Finally, a worship song that has movement, tempo and a story about a love that will never leave you or forsake you," said Rodney Miller, Assistant Program Director, The Fish LA. "Listeners will instantly remember the day they first heard, 'Death Was Arrested,' as the powerful song will have an impact in their own lives."
The concept for "Death Was Arrested" came from North Point drummer, Brandon Coker, after seeing a tombstone while visiting his uncle in St. Mary's, Ga. It partially said, "Death arrested his progress." It was two and a half years later when the tune came to fruition at a North Point student camp where several InsideOut band members, including Coker, were tossing around ideas for songs. They were focusing on making freedom, beauty, and grace the theme to weave throughout "Death Was Arrested." With powerful lyrics, Alone in my sorrow dead in my sin/Lost without hope with no place to begin/Your love made a way to let mercy come in/When death was arrested and my life began, the song immediately resonates with listeners and has been recorded by such major artists as Laura Story and Aaron Shust.
North Point InsideOut is a division of North Point Ministries, and the church will host a major music event in their hometown of Atlanta, Ga. at the Infinite Energy Arena (formerly Gwinnett Center) on March 26. It will be an early launch for Nothing Ordinary, with 10,000 people invited to the concert. Tickets are now on sale for the event and can be purchased at www.infiniteenergycenter.com.
About Centricity Music
Centricity Music was founded in 2005 with a commitment to artist development and stylistic diversity. Based in Franklin Tenn., artists include Aaron Shust, Andrew Peterson, Carrollton, Grayson|Reed, Jared Anderson, Jason Gray, JJ Weeks Band, Jonny Diaz, Jordan Feliz, Lauren Daigle and Unspoken. The company's mission is to enable their artists to create life-changing experiences for the world. Providing label, management and publishing services, Centricity is a family owned organization and they like it that way. For more information on Centricity Music visit www.centricitymusic.com.
About North Point Ministries
In 2010, North Point Ministries launched North Point Music to bring local worship leaders, musicians and songwriters together to inspire a generation and influence the church. The Alpharetta, Georgia-based record label and music publishing company has a strong foundation from which to pursue its mission. Led by best-selling author, communicator and pastor Andy Stanley, North Point Ministries was founded in 1995 with the vision of creating churches that unchurched people love to attend. Today, NPM consists of six churches in the Atlanta area and a network of 25 churches around the globe that collectively serve nearly 70,000 people weekly. The ministry's broadcast television show, Your Move, airing after Saturday Night Live (SNL), reaches over 1 million viewers every week in 22 markets. Continued updates on North Point Ministries are available at www.northpoint.org.
##