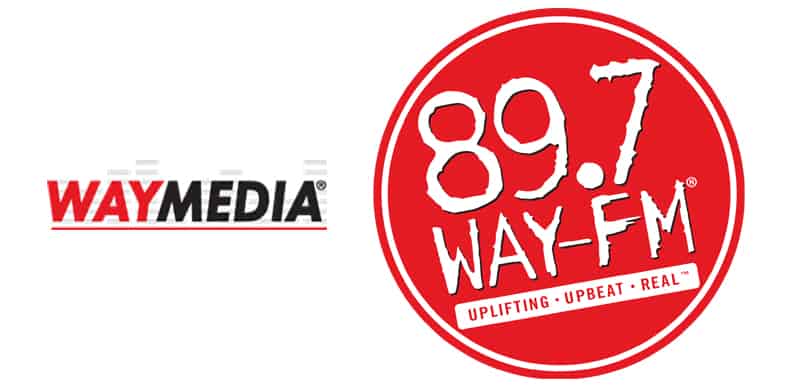 (Colorado Springs CO) WAY-FM, Tyndale House Publishers and Joni and Friends combined efforts to encourage listeners and fans of WAY-FM to join The World's Biggest Small Group (WBSG) during the month of October. The event had over 43,500 participants!
This is the fourth year for the WBSG and the response shattered all previous records for number of participants, audience active engagement, and ministry impact. This year's WBSG, using notes from the new Beyond Suffering Bible/ New Living Translation, featured daily devotions and honest, real-life discussion about struggle and suffering, and where God fits into the big questions of life. The WAY-FM DJs, Joni Eareckson Tada, and several Christian artists shared personal stories about their own struggles and pain.
"What an amazing World's Biggest Small Group!" said Faron Dice, Chief Content Officer for WAY Media, Inc. "We invited our listeners to get-real with us, and they did. We received hundreds of responses and prayer requests during the month."
According to Blaine Smith from Tyndale House Publishers, "I was simply blown away by the open and honest sharing from the WAY-FM team and the music artists. Spiritual depth born out of having travelled through the valley of suffering is so powerful. The heart-felt responses from the over 43,500 who joined in the event was a testimony to God's grace and faithfulness as He takes us beyond suffering to a sun-drenched meadow of healing and hope. Thanks WAY-FM for showing that side of Christianity to a broken and hurting world."
Joni Eareckson Tada, from Joni and Friends, added, "When real people open their hearts to share gut-wrenchingly real questions about suffering and the goodness of God, amazing things happen – it's what I witnessed with this year's World's Biggest Small Group. And I'm so grateful that we could point people to the Beyond Suffering Bible that digs deep into the compassionate character of God in a world of so much pain and heartache! God gets it; He resonates with our afflictions; He identifies. And His Spirit moved powerfully amongst us all during this season's WBSG!"
WAY-FM and WAY Media Network Services reach into nearly 100 communities on FM signals in 26 states. WAY-FM owns and operates stations in many top 100 markets including Dallas-Ft Worth, Denver, Portland, Nashville, West Palm Beach, Louisville, Ft. Myers and Huntsville. For more information visit www.wayfm.com
Tyndale House Publishers, founded in 1962, is one of the largest privately held Christian publishers of books, Bibles, and digital media in the world. Tyndale is the publisher of many New York Times bestsellers and contributes its dividends and a portion of its profits to the nonprofit Tyndale House Foundation, which makes grants to help meet the physical and spiritual needs of people around the world. Originally founded to publish The Living Bible, a contemporary paraphrase of the Bible that became a global publishing phenomenon, Tyndale now publishes the Holy Bible, New Living Translation (NLT), the translation of choice for millions of people.
Since 1979, Joni and Friends has served as a global leader of Christian outreach into the world's disability community. Whether providing wheelchairs and Bibles to needy disabled people overseas, church training, or Family Retreats for special-needs families in the US and developing nations, Joni and Friends provides practical help and spiritual support to hundreds of thousands of disabled individuals and their families. Joni and Friends partnered with Tyndale in designing the supplementary content in the Beyond Suffering Bible which addresses issues such as affliction, healing, care-giving, depression, chronic pain and more.
##
Media Contact:
Faron Dice, Chief Content Officer
719 955-4619
fdice@waymedianetwork.com