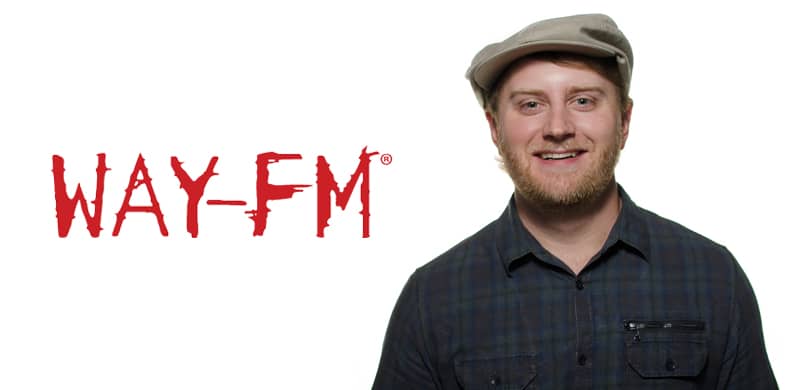 (Colorado Springs, CO) WAY Media Vice President of Content, Faron Dice, has announced that Justin Lairsey has been hired as Network Night Show Host, effective April 13, 2015. Lairsey has been with WAY-FM for the past 4 years, most recently as Operations Director for WAY-FM Nashville. Prior to that, he spent 8 years at Hook FM in Valdosta, Georgia.
"Justin has excelled in every job he has been given," says Network PD, Rob Wagman. "In his Nashville OD role, he exhibited an amazing work ethic and a heart for this ministry, along with amazing promotions and marketing savvy. Now, I am excited to see how Justin's abilities will aid in growing the network audience in the weeks, months, and years to come."
According to Justin, "I am thankful for the opportunity to join the amazing network on-air team at WAY-FM. I have admired the authenticity of WAY-FM personalities since my start in radio and hope to continue making a daily connection with listeners as they have done."
WAY Media programming reaches over 1 million weekly listeners on 100+ radio stations in 26 states, and over 100,000 people are accessing WAY's digital content. For more information, visit www.wayfm.com.
##
Media Contact:
Lloyd Parker, Chief Operating Officer
WAY Media
5540 Tech Center Drive, Suite 200
Colorado Springs, CO 80919
719 955-1953
wayfm.com