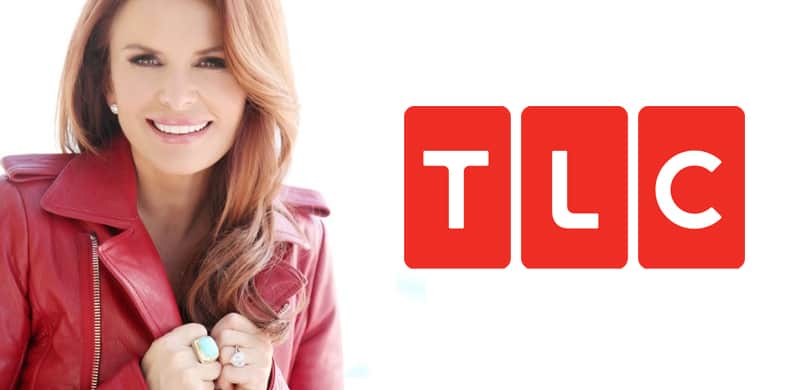 New Six-Part Series Presented by Roma Downey and Executive Produced by Downey and Mark Burnett Airs July 26
(Los Angeles, CA) – TLC explores modern-day miracles with ANSWERED PRAYERS, an all-new series hosted by celebrated actress and producer Roma Downey ("The Bible Series," "Son of God," "AD," "Touched by an Angel"). Premiering Sunday, July 26 at 10/9c, this six-part series follows the remarkable stories of people in life-threatening situations who have experienced moments so inexplicable, so incredible that they can only be described as divine intervention.
Using a blend of heart-wrenching interviews, thrilling recreations and dramatic real footage, each hour-long episode paints a vivid portrait of ordinary people who have facedextraordinary circumstances—and miraculously lived to tell the tale. Each individual's unwavering faith and trust in the power of prayer has transformed potentially heartbreaking situations into stories of true inspiration—from a young boy buried for hours under eleven feet of sand, to the horror of a pastor stabbed 37 times, to a family that survives their car plunging upside down into an icy river bank.
The premiere episode introduces viewers to two amazing families. An Indiana mother hears the voice of God telling her to prepare for a possibly devastating storm and protect her three children. She acts on her instinct and huddles in a closet with her husband and kids—mere moments before a tornado rips through their home, hurling it hundreds of feet through the air. Though she loses hold of her family, she never gives up faith that God will keep them safe, even if she can't. Next, in Florida a young boy suffers a horrific lawnmower accident. Distraught, his parents make the agonizing decision to have his leg amputated—but pray for a sign they are doing the right thing. On the day of the operation, what their son sees on the ride to the hospital could be the answer to their prayers and may change his life…for good.
With authenticity, insight, compassion and heart, the astounding stories featured on ANSWERED PRAYERS will leave even the most skeptical viewer considering if a divine force was at work.
ANSWERED PRAYERS is produced for TLC by Downey's LightWorkers Media, a division of United Artists Media Group (a newly formed joint venture among MGM, Mark Burnett, Roma Downey and Hearst Entertainment). Executive producers for LightWorkers Media are Downey, Mark Burnett and Tom Shelly. Wendy Hinton is co-executive producer.
Social Media:
Twitter @realromadowney
Instagram @romadowney
Facebook.com/answeredprayerstlc
About United Artists Media Group:
United Artists Media Group (UAMG) is a joint venture among MGM, Mark Burnett, Roma Downey and Hearst Corporation, focused on developing, producing and financing premium content across all platforms, including scripted and non-scripted television programs, motion pictures and digital content.
About TLC:
Offering remarkably relatable real-life stories without judgment, the network celebrates the reality that "everyone needs a little TLC." TLC's hit series share everyday heart, humor, hope, and human connection with programming genres that include fascinating families, heartwarming transformations, and life's milestone moments such as wedding-themed programs anchored by Say Yes To The Dress. In 2014, TLC was a top 10 cable network with women, with 30 series averaging 1 million P2+ viewers or more, including two series that averaged 3 million P2+ viewers or more: 19 Kids and Counting and The Little Couple.
TLC is a global brand available in more than 95 million homes in the US and 303 million households in 190 markets internationally. A destination online, TLC.com offers in-depth fan sites and exclusive original video content. Fans can also interact with TLC through social media on Facebook, Instagram, Pinterest and @TLC on Twitter as well as On Demand services, YouTube and mobile platforms. TLC is part of Discovery Communications (NASDAQ: DISCA,DISCB, DISCK), the world's #1 pay-TV programmer reaching more than 3 billion cumulative subscribers in 220 countries and territories.
##
Media Contact:
Johnnie Moore
Chief of Staff for Mark Burnett
Vice President for Faith Content – LightWorkers Media
United Artists Media Group
3000 Olympic Blvd. | Building 1, Suite 2520
Santa Monica, CA 90404
(310) 903-5555 | johnnie@lightworkersmedia.com