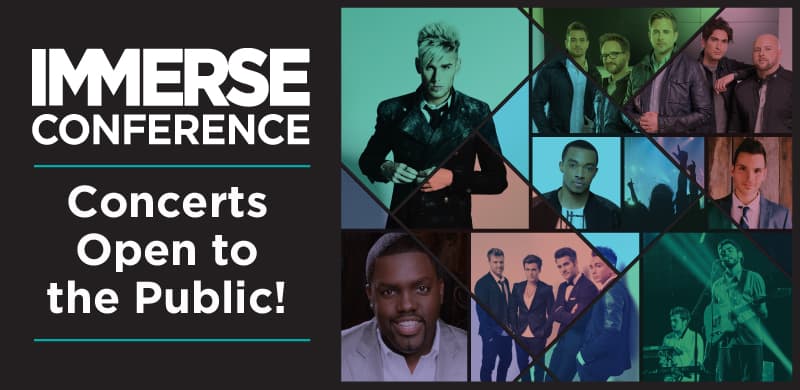 Each night of GMA's IMMERSE Conference (June 15th-17th) there are concerts not only open to conference attendee's but also open to the general public! If you live in Nashville, check out next week's upcoming IMMERSE concerts below!
Tickets are $10 each per concert and can be purchased at the door.
Venue address:
LifeWay Christian Resources
1 LifeWay Plaza
Nashville, TN 37234
Concert Schedule:
Monday, June 15th at 7PM:
Sanctus Real and Jimmy Needham
Tuesday, June 16th at 7PM:
BMI Songwriters Showcase
Hear the stories behind your favorite songs.
* Featuring Brandon Heath, Danny Gokey, Chris August, Ben Glover, Seth Moseley, VaShawn Mitchell, Ed Cash and more!
Wednesday, June 17th at 7PM:
Colton Dixon and reVIEWyou Competition Finals LIVE!