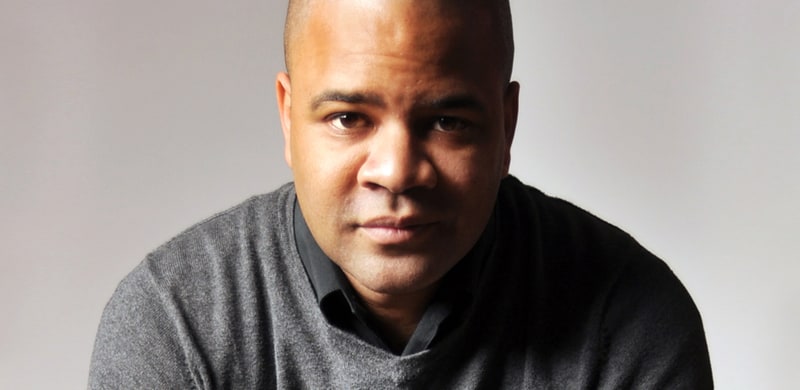 MAXIMUM ARTIST MANAGEMENT EXPANDS TEAM WITH VETERAN ARTIST MANAGER SAM FISHER
KB, Seth & Nirva, Hank Murphy, D.A. Horton Now Repped as Maximum Artist Clients
Nashville, TN (August 15, 2016) — Effective today, Sam Fisher, co-founder and principal of Paravel Management, LLC, has joined Maximum Artist Management as Artist Manager. Fisher brings with him a roster of fast-rising artists, including award-winning hip-hop artist KB, urban/pop artist Hank Murphy (Provident/Sony), duo Seth & Nirva (Integrity Music), plus author-speaker D.A. Horton (NavPress). The announcement was made by Maximum Artist founder and president, Mitchell Solarek.
According to Solarek, in addition to mutual and complementary philosophies and goals, it was Fisher's experience (in management, marketing, and distribution), leadership, 'make it happen' attitude, and his extensive network (across touring, promotion, music licensing, and with the ability to connect with top executives across multiple genres in Los Angeles, Nashville, and New York) that really stood out.
"We had been talking internally for a while about how Maximum wants to be investing not only in artist development, but also executive talent development," says Solarek. "Sam is remarkably skilled and positioned to help grow Maximum into a strong leader in musical areas we are not currently involved. We are thrilled and extremely fortunate to have him on our team."
Fisher's executive experience includes multi-year stints with global distributor Redeye Worldwide, indie label Yep Roc Music Group, and the launch of his own event management and promotion company, Lucas Gambit. In 2014, Fisher co-founded Paravel Management, LLC, a music management company based in Nashville with satellite offices in Los Angeles and North Carolina. Under the new deal with Maximum, Fisher will retain key-man status with the roster he currently manages.
States Dennis Disney, Vice President of Maximum Artist Management, "After more than three months of conversations with Sam, getting a real sense of both the manager and the man—and Sam getting to know our leadership team and what drives us—we all realized this would be a fantastic partnership."
"The feeling is mutual," says Fisher. "This partnership began organically with Mitchell and I working on a project together and it grew from there. I believe, wholeheartedly, that Maximum is the right next step for me, and I believe that collectively our clients will benefit greatly from this partnership."
Immediately, Fisher brings to Maximum a client roster of signed artists and an author. Over the past couple of years, KB (Reach Records) has become a force in faith-based hip-hop with over 150 thousand albums sold and over 33 million streams to date. His "Tempo" tour begins September 7 with special guests Blanca, Maximum Artist client Tauren Wells, and Joseph Solomon. Integrity Music's Seth & Nirva are moving up radio charts with their debut single "Brother (Open Up Our Eyes)" featuring Gabe Real (from their debut album Never Alone), while Hank Murphy is preparing to release his debut single for Provident/Sony. In March of this year, author/speaker D.A. Horton released his third book (but first for NavPress), Bound to Be Free.
About Maximum Artist Management
Maximum Artist Management is a Nashville-based artist management and development firm founded in 1998 by Mitchell Solarek. Currently, the firm's roster includes four-time Gospel Music Association Female Vocalist of the Year and five-time Grammy® nominee, Natalie Grant; award-winning and Grammy®-nominated producer Bernie Herms (Josh Groban; Barbra Streisand; Natalie Grant, Danny Gokey, Casting Crowns, Hilary Scott); Grammy® and Stellar® award-winning artist/producer Donald Lawrence; K-Love Radio Male Vocalist of the Year and six-time Dove Award nominee, Danny Gokey; power-pop female trio 1GN; Urban AC pop vocalist, Tauren Wells; singer/songwriter Kolby Koloff; R&B/Gospel stylist and The Voice finalist, Koryn Hawthorne; and new singer-songwriter Riley Clemmons.
www.maximumartist.com
Twitter @MaxArtGroup
Facebook
##
Media Contact:
Dennis Disney, Vice President
Maximum Artist Management
615.322.9555
ddisney@maximumartist.com