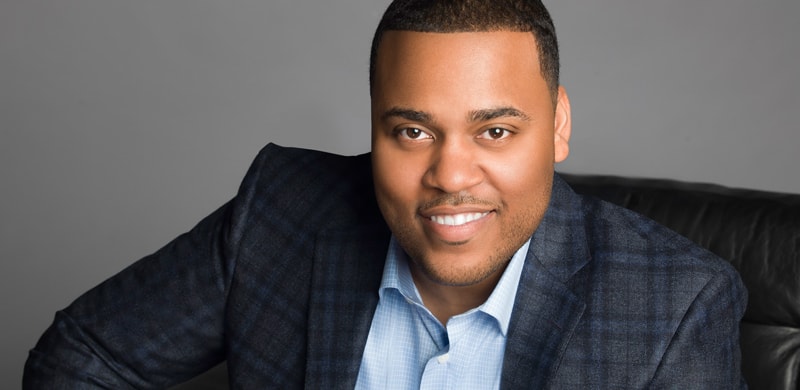 Nashville, TN (August 5, 2016) – RCA Inspiration announced today that Phil Thornton has been named Senior Vice President and General Manager. Mr. Thornton, a veteran entertainment executive, will drive the day-to-day initiatives, manage business operations, and establish external partnerships for the label. He will report to Terry Hemmings, President and CEO of Provident Music Group, and will be based in Nashville.
"Phil Thornton is a demonstrated leader and visionary with an infectious passion for Gospel music and breaking artists," said Terry Hemmings. "We are thrilled to have him leading the RCA Inspiration team with its renewed focus on the future while continuing to honor the imprint's rich decades-long heritage."
Thornton most recently served as VP and General Manager of Urban Inspirational at eOne Music, where he oversaw Gospel, Christian, and R&B artists. In 2007, he formed Ten2One Entertainment, a multimedia television production, and artist management conglomerate. Overseeing the artist management side of the company, Thornton has guided the careers of Faith Evans, Michelle Williams, Kenny Lattimore, and Mack Wilds. He served as executive producer of TV One's hit show "R&B Divas Atlanta," as well as its wildly popular spin-off "R&B Divas L.A." Thornton also serves as executive producer on the hit show "It's a Mann's World," which airs on BET and stars David and Tamela Mann.
"I am excited to join RCA Inspiration, and work with its exceptional roster of artists," said Phil Thornton. "We are in the midst of an unprecedented shift in consumer music consumption and media habits and I am honored to join RCAI at a time where we are well poised to redefine and expand inspirational music experiences. Thank you to Provident Music Group President/CEO Terry Hemmings for this opportunity and endless gratitude to God for His amazing blessings and continued guidance on this new journey."
Thornton was named one of 48 industry leaders chosen from across the country to participate in Leadership Music's 27th class, in Nashville. He also sits on several boards including the Recording Academy's Nashville Chapter, the Gospel Music Association, and the board for the new National Museum of African American Music.
He is a philanthropist heavily involved with St. Jude Children's Research Hospital and Hope for Harvest, a Charlotte-based not-for-profit organization that provides clothing, school supplies, and necessities for underprivileged children.
About RCA Inspiration
RCA Inspiration (formerly Verity Gospel Music Group), is the Gospel label operating under Provident Music Group, a division of Sony Music Entertainment. Voted Billboard's #1 "Gospel Songs Label" for the past 15 years, RCA Inspiration is the home of mega-gospel artists Donnie McClurkin, Israel Houghton, Marvin Sapp, Le'Andria Johnson, Fred Hammond and many more, which also includes artists on Kirk Franklin's Fo Yo Soul Recordings label.
##
Media Contacts:
RCA Inspiration
Tricia N. Newell / Tricia.newell@sonymusic.com
212-833-6640
W&W Public Relations
Aliya Crawford / Aliya@w-wpr.com
Jacinda Chen / Jacinda@w-wpr.com