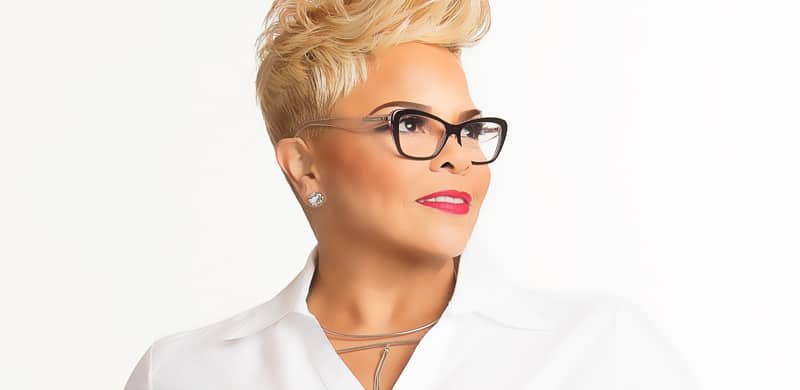 Hendersonville, TN (July 7th, 2016) – New Day Christian Distributors is pleased to partner with Grammy Award® Nominated Artist Tamela Mann and her Tilly Mann Music label on her highly anticipated new recording, One Way. The project, which drops on September 9th, 2016, is the fourth studio album released by the chart-topping artist and features 12 powerful new songs, including the Top-10 track, "One Way" and the new single taking the Gospel radio charts by storm, "God Provides."
One Way is the follow-up effort to 2012's certified gold album, Best Days, which earned Mann a host of Stellar Awards, as well as Best Gospel Artist at the 2014 BET Awards. Mann's collaborating partner on "Take Me To The King," Kirk Franklin, also lends his talents to the new project as writer and producer of the current radio single, "God Provides." Additional guest producers include Eric Dawkins, Shaun Martin, King Logan and Timbaland, while the gifted team of Myron Butler and David Mann serve as the head producers. A nationwide tour in support of the album release is planned for Fall 2016.
One Way, as well as Tamela Mann's backlist titles, will be available to the Christian marketplace exclusively through New Day Christian. Mainstream and Digital distribution are being provided by Sony RED. For more information, or to order, contact a New Day sales representative at 1.800.251.3633.
New Day Christian Distributors is a super distributor based in Hendersonville, TN. It provides one-stop access to the best products from major companies in Christian music, films, books, gifts, games, toys, apparel, and more. In addition, New Day brings fantastic offerings from its many exclusive relationships with independent companies, artists, and labels. For more information on New Day, visit newdaychristian.com.
##
Media Contact:
Dani Phillips
publicity@daywind.com