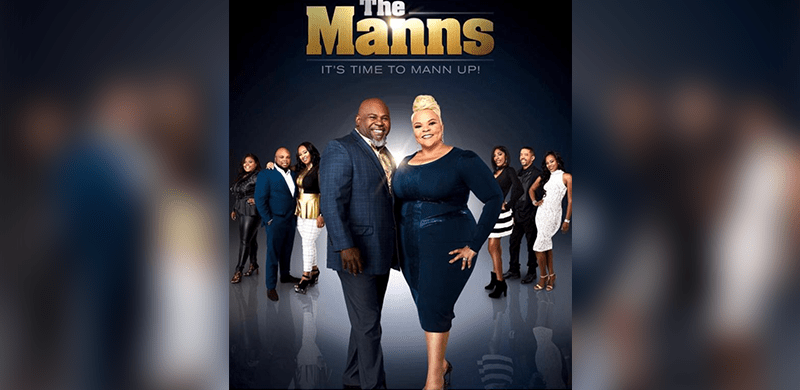 DALLAS (December 14, 2017) – Grammy® Award-Winning Recording Artist Tamela Mann and her husband, NAACP Image Award-Winning Actor and Comedian David Mann, are celebrating a banner 2017 with record attendances at their Mann's World Family Tour, No. 1 singles, accolades for Tamela's Billboard No. 1 selling album One Way and Billboard year end chart honors. Adding to the list of reasons they are thankful this year, David, Tamela and the rest of the Mann family are privileged to receive an NAACP Image Award nomination for their hit docu-series The Manns (TV One). For the first time, members of the public that are not NAACP members may cast award votes by December 15th at: https://naacpimageawards.net/vote/
"We couldn't be more thankful to God for this year's Tillymann Entertainment blessings," said Tamela Mann. "Our company is very much all in the family, with our kids taking on roles in the touring, music and acting business. We love working together and enjoy each other's company. The success is just icing on the cake!" adds David Mann.
Earlier this year, Tamela scored her first Grammy® Award win for Best Gospel Performance/Song, a coveted performance slot on the Grammy® stage with Chance the Rapper, and her first Billboard Music Award. Her current release, the Billboard chart topper One Way, spawned two No. 1 hits on the Gospel radio chart in 2017 including "Change Me," which spent 14 weeks at No. 1 and "God Provides," which notched 12 weeks atop the chart.
Leading Billboard's year-end chart honors in Gospel, Tamela reigns as the Top Gospel Artist of 2017 and holds four more chart No. 1's including Top Female and Top Album for One Way. In July, Tamela broke the record for the most No. 1's in the history of Billboard's Gospel Airplay chart when "Change Me" became her sixth leader.
The 2017 Mann's World Family Tour featuring Tamela, David, daughter Tia, and son David Jr. performing together for the first time on stage before capacity crowds at many of the more than 50 dates that crisscrossed the country. Tour sponsors State Farm Insurance and Compassion International were great pairings, each amplifying their message with successful activations for their brands.
For the latest updates on Tamela, David and the rest of the Mann family, visit:
WEBSITE: www.tillymannmusic.com
FACEBOOK: www.facebook.com/davidtamelamann
TWITTER: @DavidandTamela
INSTAGRAM: @DavidandTamela
##