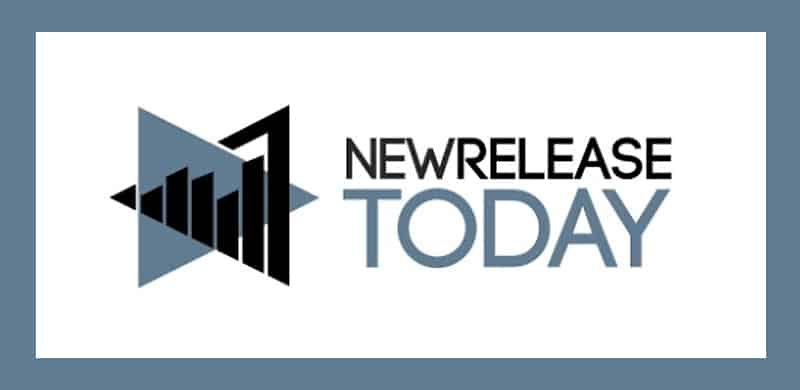 NewReleaseTuesday becomes NewReleaseToday in Advance of July 10 Shift
(BOISE, Idaho) — Christian music's largest site online, NewReleaseTuesday.com, got its name from the day new music releases in the U.S. But with the International Federation of the Phonographic Industry's impending move to a global release day on Fridays beginning July 10th, the media outlet had a decision to make: Hang on to history or embrace the future?
The site–known as NRT to its fanbase–chose the latter, and will become NewReleaseToday as of June 5.
Despite having owned NewReleaseFriday.com for years, NRT Founder/President Kevin McNeese said the release day change was a perfect opportunity to reassess his media company's identity and focus.
"When we first came on the scene in 2002, everything revolved around the release day," he said. "Now, as Christian music has grown and changed–and we have, too–we're finding that new content is coming out all the time. And we've reflected that in the content we put out on a daily basis."
True enough, in its early days, the official motto of NRT was "Something new. Every Tuesday." But with a thriving music news section, robust offerings of the latest music videos and exclusive interviews, videos and syndicated radio programs, the release day became just one aspect of NRT's offerings.
"The release day will continue to be important to us, obviously," McNeese said, "but even more important is our constant commitment to sharing what's new in Christian music, every single day."
NRT's move to NewReleaseToday comes a little more than a month before music starts releasing on Fridays, and it comes with a new logo and moderate rebranding of the site. The logo–and the fact that the site's "NRT" acronym will remain the same–gives a nod to the past while aggressively embracing the future.
Taking advantage of the transitional time, the site takes another step forward in its evolution, as NRT unveils a mobile-optimized, mobile-responsive website. For the first time, users may read NRT's numerous articles and reviews, watch videos, and listen to streaming albums and new curated Spotify playlists from their phone in an easy-to-read, easy to use format on their mobile devices.
"This was tremendously important to us moving forward," said NRT Executive Editor Marcus Hathcock. "Our mobile traffic makes up nearly half of our total visitors, and to be able to serve them now with an improved experience that fits their devices is a win for everyone."
Users of mobile devices will find that when they visit any NRT page, they now automatically will see information and graphical content delivered in a familiar, but optimized display. This commitment to mobile comes on the heels of NRT's recent release of the NRT Radio App, now available for iPhone and Android in their respective app stores.
"All in all, we're just excited to keep pushing the envelope in terms of excellence and access for the Christian music audience," McNeese concluded. "We want to connect as many people as possible to the incredible music–and message–of faith-based music and entertainment, and we'll continue to find ways to do that."
About NewReleaseToday:
NewReleaseToday [NRT] launched in August 2002 and has become the largest Christian music and media site online, offering the most complete and up-to-date info on faith-based arts and entertainment. From album release dates to exclusive interviews to world premieres and Christian music news, NRT has become the go-to place for what's new in Christian music, and boasts more than 100,000 registered users as part of its NRTeam Community. NRT also has spawned the NRT Radio Network, as well as a tour division, www.LivingRoomTours.com.
##
Media Contact:
Nashville Publicity Group
Brian Mayes
www.NashvillePublicity.com