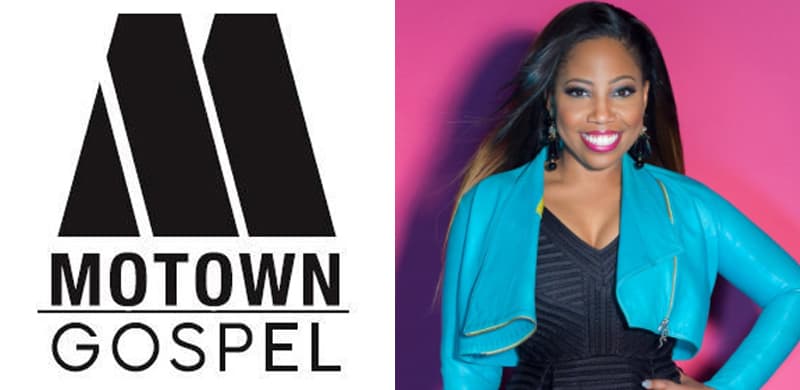 DEBUT SINGLES RELEASED DIGITALLY APRIL 7TH 'GREATEST LIFE EVER' DEBUT ALBUM DUE THIS SUMMER
March 4, 2014 (Nashville, TN) – Motown Gospel announces the signing of exciting and refreshing singer Janice Gaines. Gaines, an emerging star, is the label's newest game-changer who is poised to bring in the next generation of urban contemporary Gospel music.
Gaines will simultaneously release two debut singles– "The Break-Up Song"(featuring Eric Dawkins) and "Wait On You" on April 7, 2015 to all digital platforms. The first, beat-driven and up-tempo, "The Break-Up Song" offers ingenious, yet profound lyrics coupled with smooth vocals. She's joined by Eric Dawkins whose vocals are simply the archetype. "Wait On You," is a soulful pop ballad that is beautifully crafted and Gaines' soprano truly soars.
Janice Gaines teamed up with Grammy-winning producer, writer Lashawn Daniels (Michael Jackson, Whitney Houston, Destiny's Child & Tamar Braxton) for her forthcoming album, GREATEST LIFE EVER. This is the first time that the platinum-selling hitmaker has produced an entire faith-based album. "In a time when the world needs truth more than ever, Janice's talent and gift proved to me to be a powerful interlude to the Kingdom," said Daniels. "When I heard Janice's voice, I knew music would never be the same, and our personal visions for Kingdom music would be fulfilled."
Gaines finds her own voice on the debut project that is filled with clever lyrics, modern sounds and innovative tracks. Janice first earned recognition for her stellar performances as part of the popular Women of Faith tour where she performed in sold-out arenas. She caught the attention of Motown Gospel president Ken Pennell, who heard a single she did in 2012 called "One Day." That song's ensuing buzz prompted Pennell to sign her in 2014. "Janice Gaines is a compelling artist," said Pennell. "Her up-to-date sound combines with deep lyrics to create music that must be heard." Gaines was also recently featured on "Bethlehem" with popular urban artist KEM on Motown Gospel's Christmas album to great response.
Janice will be on the road this Spring promoting her new music with visits to New York, Los Angeles, Atlanta and more. In addition to making several appearances in Las Vegas during the 30th Annual Stellar Awards weekend, she is also slated to perform on Pastor Donnie McClurkin's on line TV program "DONNIE NEXT," an interactive webcast live from New York's famed BB KINGS theater. "DONNIE NEXT" will highlight the country's rising gospel stars.
Keep your eyes open for Janice Gaines and her GREATEST LIFE EVER, this Summer.
##
Media Contact:
Jojo Pada
Ignition PR
201.227.6945
ignitionpr@gmail.com