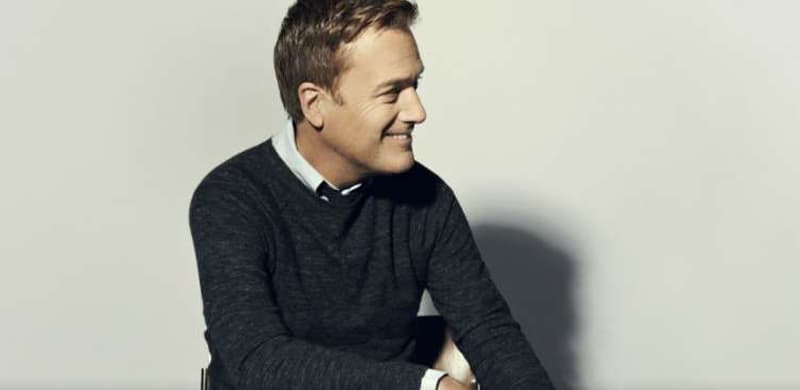 Multiple Grammy Award-winning singers Yolanda Adams and Michael W. Smith are joining Tyler Perry's Palm Sunday live performance of "The Passion."
The musical event tells the 2000-year-old story of the last hours of Jesus Christ's life on Earth. Adams will kick off the show with a special live performance and Smith will have a role in the production as one of Jesus' disciples.
Narrated by Tyler Perry, Smith and Adams will be joined on stage with cast members Jencarlos Canela (Jesus Christ), Chris Daughtry (Judas), Prince Royce (the disciple Peter), Seal (Pontius Pilate) and Trisha Yearwood (Mary, the mother of Jesus).
"The Passion," written by Peter Barsocchini ("High School Musical") is set in modern day. It will follow the account of Jesus, as he presides over the Last Supper, and then is betrayed by Judas, put on trial by Pontius Pilate, convicted, crucified and resurrected.
The story will unfold live at some of New Orleans' most iconic locations, while featuring a procession of hundreds of people carrying a 20-foot, illuminated cross from Champion Square outside the Superdome to the live stage at Woldenberg Park on the banks of the Mississippi River.
"We are excited that New Orleans has been chosen as the location for 'The Passion,' New Orleans Mayor Mitch Landrieu said in a statement shared with The Christian Post.
Last week it was announced that the role of Jesus will be played by singer-songwriter Jencarlos Canela, a theater actor who debuted in the 2008 musical "Miami Libre" and currently stars on the NBC primetime show, "Telenovela." Judas, the man who betrays Jesus, will be portrayed by singer and actor Chris Daughtry.
"'The Passion' is one of the most exciting and compelling projects that I have ever been involved with," said music producer Adam Anders in a statement to CP. "I cannot wait to bring the greatest-story-ever-told to life through music in a way that has never been heard before. To be able to create new arrangements of some of the biggest songs of all time and to create a live film score is a creative dream for me."
The elaborate production is a format originally created in the Netherlands by Eye2Eye Media's Jacco Doornbos. The Dutch version of "The Passion" has been produced annually since 2011 and has aired for the last five consecutive years.
"The Passion" is scheduled to broadcast live on the FOX network on Palm Sunday, March 20.
##
Media Contact:
Jules Wortman
jwortman@wortmanworks.com