NEWS: Hillsong UNITED Unveils Music Videos Utilizing Cutting Edge 360 VR Technology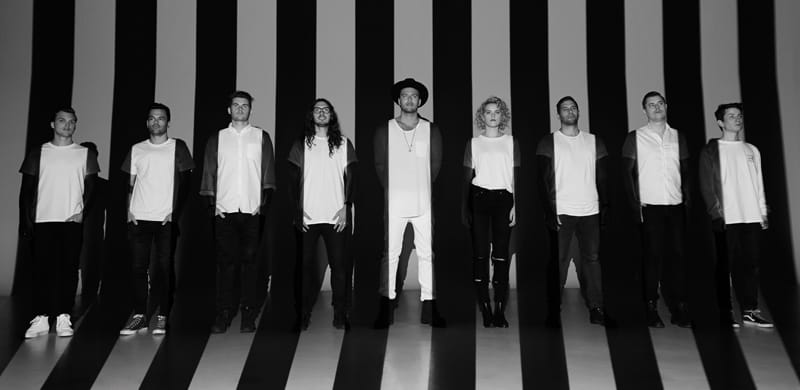 EMPIRES tour now underway in U.S.
Nashville, Tenn. (February 12, 2016) – Giving viewers a literal 360 degree perspective, Hillsong UNITED has surprised fans with two 360 live performance videos for their newest radio single "Say The Word" and their well-known "Relentless (remix)." Ranging from views of stage front to the back of the arena, observers can use their smart phone, computer or other device to control the camera angle when viewing the filmed live performances thanks to the virtual reality technology. The "Relentless (remix)" video is available in full VR 3D at FaithVR.com with any viewer. Watch the 360 video for "Relentless (remix)" below below:
In their first touring return to North America since 2013, the EMPIRES tour kicked off in Florida on Thursday, February 11 and will conclude with two dates in Honolulu, Hawaii. Due to sold-out shows, additional dates have already been added to the band's U.S. trek. For the latest touring information, click here.
About UNITED:
UNITED is a worship band that originally rose out of the youth ministry of Hillsong Church in Sydney, Australia. This progressive worship band is a global recording and touring entity sent out to share the ever-evolving worship music of Hillsong Church to an international audience through live performances and records. UNITED desires to see a generation across the earth awakened to real love, rising up with hearts as one and finding value in the broken, hurting and lost connecting with Jesus.
The Billboard Music Award winner's newest record EMPIRES debuted at No. 5 on the Billboard Top 200 to critical support from The New York Times, The Today Show, USA Today and Yahoo! Most recently, Hillsong UNITED was named the Top Christian Artist of 2015 by Billboard Magazine. Selling out venues across multiple continents, Hillsong UNITED have filled major U.S. venues including Staples Center (Los Angeles), Radio City Music Hall (New York City), Red Rocks Amphitheater (Denver) and more. It is estimated that over 30 million people sing their songs each week, among those, their platinum selling single "Oceans."
About Hillsong Church:
In August 1983, Brian and Bobbie Houston founded the Hills Christian Life Centre in the Hills District of Sydney, Australia. It has grown from a congregation of 45 to what is said to be the largest local church in Australian history. It has now expanded to be a global church with local expressions in significant cities; with churches in Australia, London, New York, Los Angeles, Paris, Cape Town, Stockholm, Germany, Kiev, Amsterdam and Copenhagen. Each week, tens of thousands of people across the globe call Hillsong Church 'home' and the reach, impact and influence of this local congregation is seen across many nations.
Get Connected with Hillsong UNITED:
Website
Hashtag // #EmpiresTour
Twitter
Facebook
Instagram
YouTube
##
Media Contact
Velvet Kelm & Courtney Hyder
the media collective
velvet@themcollective.com
courtney@themcollective.com
(615) 591-7989
www.themcollective.com