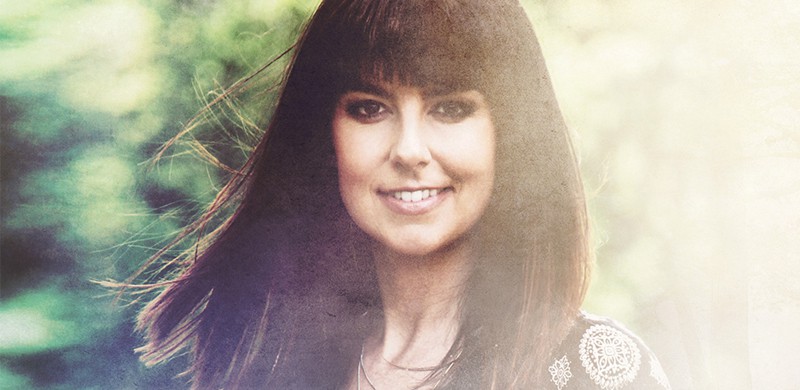 NASHVILLE, TENN. – 3 October 2016 – Word Worship artist Meredith Andrews has partnered with co-founder of Saddleback Church and best-selling author Kay Warren in a video series titled "Meredith Andrews + Kay Warren: Deeper." On the heels of her recent album release, titled Deeper, Andrews is joined by her friend Kay Warren on camera as they share how to dig deeper in their faith in everyday life as well as how to grow with God in each season of life.
The five-video series includes: Deeper Ministry, Deeper Worship, Deeper Family, Deeper Brokenness and Deeper Living. Each video is placed below and can also be viewed here.
"Kay Warren is one of the most grounded people I've ever encountered, not because everything in her life has been easy but because when the storms of life threatened to take her out, she dug her heels deeper into the presence and promises of God," Meredith Andrews shares. "She has an honesty about her that is raw and attractive, and she carries herself with such grace, humility and wisdom. I have learned much from just watching her life and wanted to open up some conversations so I, and everyone who watched these videos, would be challenged and encouraged in our faith."
ABOUT MEREDITH ANDREWS:
Word Worship recording artist Meredith Andrews is passionate about writing and leading songs that keep people's hearts and minds set on Jesus. Over the course of her three Word Worship albums, the Dove Award-winning artist has been using her musical gifts, love for God, and her huge heart for His people – to teach and remind us all about the enormity of our awesome and loving Savior. Andrews, who is also on staff at Harvest Bible Chapel in Chicago, focuses on creating music that lifts the body of Christ to a closer relationship with the Lord. Andrews' recent album, Deeper, features the songs "Soar," "Lamb of God," "Deeper" and "Spirit of The Living God." The album can be viewed on iTunes here.
On a regular basis, Andrews leads worship at major women's and worship leader conferences across the U.S., and has toured with Matt Maher, Natalie Grant, Big Daddy Weave, Vertical Church, Phil Wickham, and Michael W. Smith, among others. For more information, please visit MeredithAndrews.com.
CONNECT WITH MEREDITH ANDREWS ON SOCIAL MEDIA:
Twitter
Facebook
Google+
YouTube
ABOUT KAY WARREN:
Kay Warren, co-founder of Saddleback Church with her husband, Rick, is an international speaker, best-selling author, and Bible teacher who has a passion for inspiring and motivating others to make a difference with their lives. She is best known for more than 10 years as a tireless advocate for those living with mental illness, HIV&AIDS, and the orphaned and vulnerable children left behind. As an advocate, she has traveled to 19 countries, calling the faith community as well as the public and private sectors to respond with prevention, care, treatment and support.
When her youngest son, Matthew, took his life in April 2013, her life was dramatically altered by the catastrophic loss. As she and her family continue to grieve the loss of Matthew, she has determined to be a voice for those living with mental illness. Her message to the faith community is to eliminate stigma, shame, and fear and to create warm and accepting places of refuge for those who suffer.
Warren is author of several books including Choose Joy: Because Happiness Isn't Enough (Revell, 2012) and Dangerous Surrender, which was originally released in 2007 and revised, expanded, and published as Say Yes to God (Zondervan, 2010). She is also coauthor of Foundations: 11 Core Truths to Build Your Life On with Pastor Tom Holladay (Zondervan, 2004). Additionally, Kay has written for Christianity Today, Purpose Driven Life, CNN.com, and The Washington Post; and has been featured in Newsweek, Reader's Digest, Guideposts, Sojourners, POZ, Today's Christian Woman magazines, among others.
##
Media Contact:
Merge PR | Stacie Vining
Stacie@MergePR.com | 615.260.4679