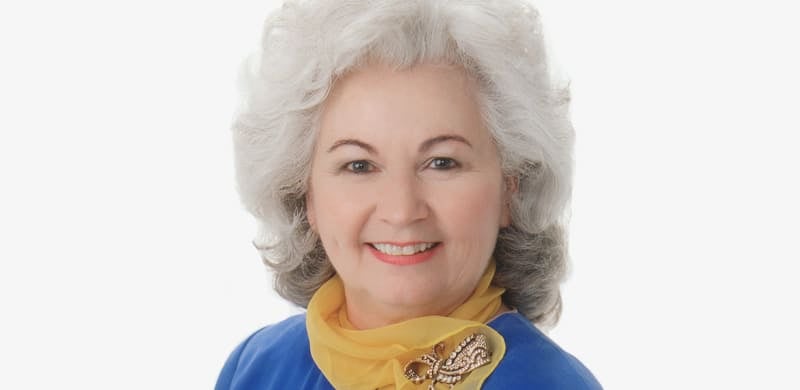 Photo courtesy of The Hemphill family
LaBreeska Hemphill, beloved matriarch of the gospel singing family, The Hemphills, died Wednesday, December 9, 2015, in Nashville, TN at the age of 75.
Born in 1940 in Flat Creek, Alabama, a small coal-mining town, to Walter Erskine Rogers and Gussie Mae Goodman Rogers, LaBreeska made her entrance into a world of music singing with her family, the Happy Goodman Family, when at the age of 9, she appeared onstage at the Ryman Auditorium during the monthly " all-night gospel sings."
Due to her Christian upbringing and personal commitment, faith and values as well as the music of that faith, was a constant in LaBreeska's life.
In 1957, LaBreeska married Joel Hemphill of West Monroe, LA and they became very active in the church Joel's father pastored. Soon they began to travel and sing when Joel answered the call to ministry, evangelized briefly and settled down to pastor a church in the neighboring town of Bastrop, LA.
In 1966, Joel & LaBreeska signed their first recording contract as a duet with Canaan Records, a division of Word Records, the world's largest music company at that time.
Mrs. Hemphill rose to prominence as a member of The Hemphills, ministering across the globe in concerts and revivals, and helped them achieve the status of a legendary Gospel group. A reviewer for the Washington Post attended one of their concerts in the 1970's at Constitution Hall and wrote, "Mrs. Hemphill has a powerful and convincing voice and The Hemphills do not have one sit-still song in their repertoire."
Garnering eight GMA Dove Awards, The Hemphills dominated the music charts in the 1970's, 80's and 90's – fueled by the emotive, strong vocals of LaBreeska Hemphill. For over 20 years, The Hemphills maintained an average number 8 song in Gospel music's respected chart, earning 6 number one hits with the all-time greatest hit, "He's Still Working On Me" which remained at No. 1 for eight consecutive months and was the song of the year for 1981.
LaBreeska was perhaps known most, musically, for the hits "I Claim The Blood," "Grandma's Rocking Chair," and "Unfinished Task" – her soul-stirring voice touching the hearts of those listening.
In addition to her music, Mrs. Hemphill was an accomplished author of four published inspirational books, which were well received and life changing for many.
To know LaBreeska was to experience her bountiful expressions of love and happiness – spreading the joy of Jesus to each person she met. Whether on stage, at church or in the grocery store, LaBreeska would greet you with a smile and a kind, encouraging word.
"For over 50 years, my bride and companion, stood with me through ups and downs, joy and pain, tears and prayers, and I will miss her greatly," said husband Joel Hemphill. "Although we have lost her earthly presence, I know I will see her again. I know where she's headed, and that's what counts! I love you, sweetheart, see you soon. You've finished well."
The legacy of LaBreeska Hemphill will live on through her family – Joel Hemphill, Joel Hemphill Jr. (Joey), Trent Hemphill (Hemphill Brothers Coach Company) and Candy Hemphill Christmas (The Bridge Ministry / Resting Place Church).
In addition to her husband Joel, Mrs. Hemphill is survived by sister Jane Burks, brother Buddy Rogers, son Trent Hemphill and wife Bethni Hemphill, grandchildren William Hemphill, Madeleine Hemphill Shore and husband Caleb Shore; son Joel Hemphill Jr. (Joey) and wife Sue Ann Hemphill, grandchildren Taylor Hemphill Locke and husband Daniel Locke and Sarah Hemphill; daughter Candy Christmas and husband Kent Christmas, grandchildren Nicholas Christmas, Jasmine Christmas Brady and husband JonMichael Brady, and Joshua Christmas and wife Carrie Christmas; along with a host of nieces, nephews, brothers-in-law, sisters-in-law and a multitude of music fans and friends across the world.
Arrangements are pending.
##
Media Contact:
Aaron Crisler
Nelon PR
615-474-8673
aaron@nelonpr.com