NEWS: Jesus Culture's Chris Quilala Releases Debut Solo Album, Split The Sky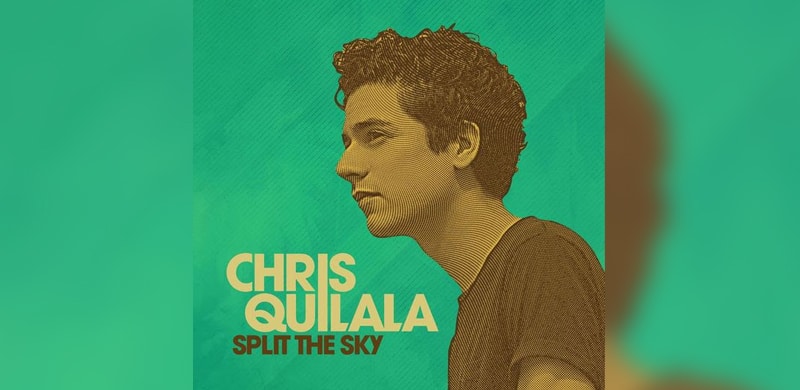 "Split the Sky is the sound of ancient-future faith, pushing the limits of modern worship style while pulling in retro sounds from eras past." – Worship Leader
---
NASHVILLE, TENN. (NOVEMBER 11, 2016) Jesus Culture Music's worship leader Chris Quilala releases his solo debut project, Split the Sky, today. This release follows the 48-hour exclusive stream at Noisetrade earlier this week. As a worship leader for the Sacramento-based church and a vital part of Jesus Culture Music label since its formation, Quilala's debut ventures into a new realm of worship music influenced by retro pop, futuristic soundscapes and big synth melodies.
Leading up to this release, Quilala has released unique music videos from the album including the below "After My Heart," which influenced the album's title as well as multiple acoustic videos such as "Won My Heart." Woven together with intention, each song carries themes of hope, encounter, and the Father's deep desire to be in relationship with us, all with a fresh expression of worship. Talking about the album, Quilala will be featured in upcoming interviews with Catalyst, Relevant, The Church Collective, CCM Magazine, YouthWalk and more.
Quilala has been involved in Jesus Culture's 13 live worship projects – selling more than a million albums to date – and as a core worship leader introducing many well-known Jesus Culture songs including "Your Love Never Fails" and "Fierce," which have gone on to impact lives around the world. Chris Quilala and his wife Alyssa have four children – Ella, Aria, Jethro (born December 3, 2014 and is living in heaven) and their newest addition, Liv.
Get Connected:
Twitter
Facebook
Instagram
##
Media Contact:
Merge PR | Lori Mahon
Lori@MergePR.com | 615.579.1266