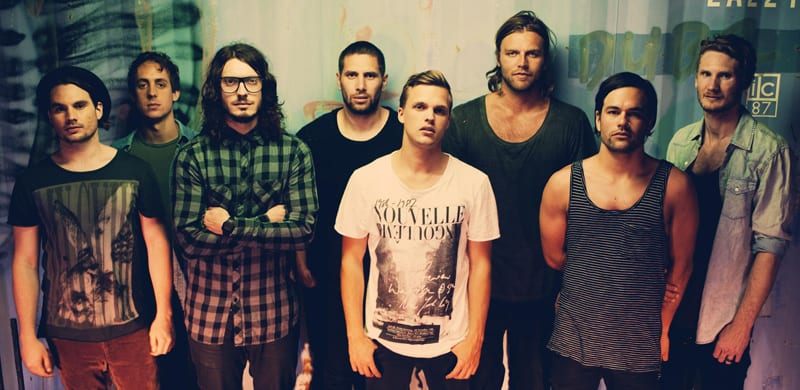 (Pictured: Hillsong UNITED)
Hillsong UNITED's performance of "Touch the Sky" on the TODAY show on April 2 was the the band's first national television appearance performing the debut single from their forthcoming album EMPIRES.
Last week UNITED's new album became available for pre-order at iTunes, which included the single as an instant download. The album quickly shot up to No. 5 on the iTunes overall chart. The debut single can also be streamed on Spotify and the lyric video can be viewed here. Click here to hear the story behind the song from UNITED members Taya Smith and Joel Houston. EMPIRES will release on May 26 on Hillsong Music/Capitol CMG.
In addition, the trailer for the upcoming film "Hillsong – Let Hope Rise" from Relativity Studios premiered exclusively at Apple last week. "Hillson – Let Hope Rise" will release September 30, 2015. Click here to view the trailer.
ABOUT UNITED
The release of EMPIRES follows the band's largest growth and international impact in over the last two years. With the 2013 release of ZION, UNITED's notoriety increased with their No. 1 single "Oceans (Where Feet May Fail)" as it became a RIAA Platinum certified single. This was the group's first No. 1 radio song, cracking the longest reign on Billboard's airplay/sales/streaming-based Hot Christian Songs chart.
In 2014, UNITED was award five GMA Dove Awards including the coveted Artist of the Year and Song of the Year for "Oceans". They were also nominated for their first American Music Award. Hillsong was included in 10 of Billboard's End of Year charts topping five of the charts: Top Christian Artists, Hot Christian Songs, Hot Christian Songs Artists, Christian Airplay Artists and Christian Digital Songs.
UNITED is a worship band that originally rose out of the youth ministry of Hillsong Church in Sydney, Australia. This progressive worship band is a global recording and touring entity sent out to share the ever-evolving worship music of Hillsong Church to an international audience through live performances and records. Releasing their first album in 1999, UNITED has toured six continents and more than 40 nations since 2006. The touring entity of UNITED has made a huge wave in the United States as they became the first Christian artist to ever sell out Los Angeles' Staples Center. In addition to the Staples Center, UNITED has also sold out major venues in Seattle (ShoWare Center), New York (Radio City Music Hall – Hillsong Conference), Denver (Red Rocks Amphitheatre) and Los Angeles (Hollywood Bowl).
##
Media Contact:
Merge PR
P.O. Box 1271
Franklin, TN 37065