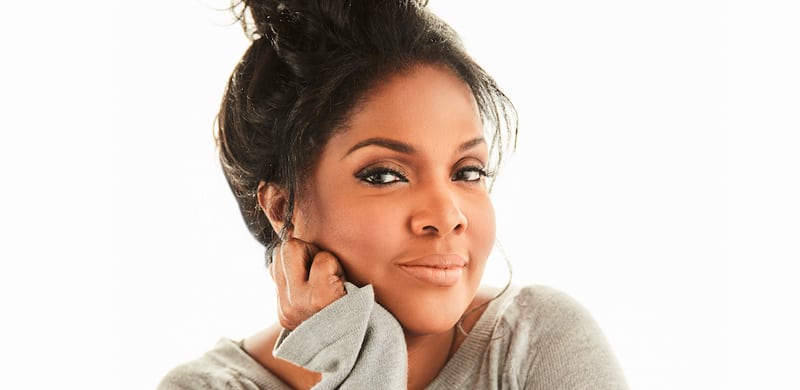 CECE WINANS RETURNS AFTER NINE YEARS WITH SOUL-STIRRING LET THEM FALL IN LOVE DUE FEBRUARY 3, 2017
Announces album to fans via Facebook LIVE: bit.ly/Cece_Winans_Album
Ten-time Grammy winner Cece Winans' long-awaited new album, Let Them Fall In Love, is set for release on February 3, 2017 via Puresprings Gospel/Thirty Tigers. Recording her first solo album in nearly a decade, the multiplatinum-selling artist returned to the studio to cut her most adventurous album yet. Produced by her son Alvin Love III, along with Winans' long-time collaborator Tommy Sims (Garth Brooks, Michael McDonald, Bonnie Raitt) and mixed bye Dae Bennett (Tony Bennett, Amy Winehouse, Olivia Newton John) and Jimmy Douglass (Pharrell Williams, Micheal Buble). Recorded in both New York and Nashville, Let Them Fall In Love finds Winans at the peak of her artistry.
The ten tracks are polished with emotion and confidence and come alive with Winans' iconic voice. Musically, big band horns and strings from the Nashville String Machine come together in a glorious blend of past and present, with arrangements that simultaneously recall the heyday of Motown while still sounding undeniably modern.
Winans inhabits each song on the record so fully in part because she's lived their stories. On "Hey Devil!," she's joined by fellow vocal powerhouses The Clark Sisters for a playful rebuke of temptation, while "Lowly" is a lesson about pride and humility aimed at the young men and women who might need it most. Winans' eclectic ability shines through on the pedal steel country waltz of "Why Me," a song she discovered when she was invited to perform it live with its writer, Kris Kristofferson.On the album's other cover, "Dancing in The Spirit" (written by Lady Peachena), Winans is joined by Hezekiah Walker and his choir for a jubilant celebration.
It's the album's closer and title track, though, that seems to light Winans up more than any other."The first song I heard was "Let Them Fall In Love," and I told my son that it had to be the heartbeat of the record," says Winans. "There's a lot of different styles and a lot of strong messages on there, but all of them are to bring us to the point of falling in love with love, faith, joy, and peace. This is why I came back after nine years."
Winans will tour major markets in 2017, and those dates will be announced in the coming weeks.
Let Them Fall In Love track list:
1. He's Never Failed Me Yet
2. Run To Him
3. Hey Devil!
4. Peace From God
5. Why Me
6. Lowly
7. Never Have To Be Alone
8. Dancing In The Spirit
9. Marvelous
10. Let Them Fall In Love
About Cece Winans:
Winans has released a slew of duo and solo albums that crossed genres and boundaries and influenced a generation of gospel and secular vocalists. Her mantel today holds a staggering ten GRAMMY® Awards, 20 Dove Awards, and seven Stellar Awards. She's been inducted into the Gospel Music Hall of Fame, the Hollywood Walk of Fame, and the Nashville Music City Walk of Fame, in addition to being named a Trailblazer of Soul by BMI and garnering multiple NAACP Image Awards, Soul Train Awards, Essence Awards, and more. She's sold in excess of five million albums in the U.S. alone, topping the Gospel charts repeatedly while managing to cross over with smashes like "Count On Me," her stunning duet with Whitney Houston from the multi-platinum Waiting To Exhale soundtrack, which sold two million copies and cracked the Top 10 on the Pop, R&B, and Adult Contemporary charts. She touched millions more with inspirational performances everywhere from Oprah to The White House, and even showed off her acting chops on television series like '7th Heaven' and 'Doc.' In 2016, Winans became a member of the Artist Committee for the prestigious Kennedy Center Honors.
##
Media Contact:
Shore Fire Media
Matt Hanks
Jaclyn Carter